Windsor restaurant burns, visible from Detroit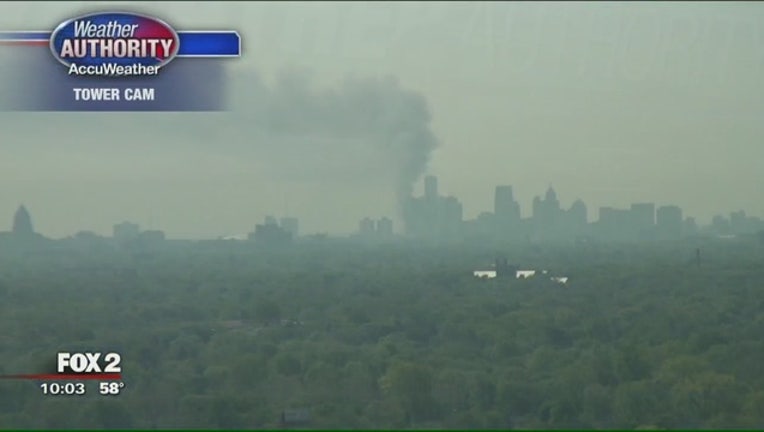 article
A fire burning at a Windsor restaurant is billowing thick, black smoke into the sky and it's visible from Detroit.
According to the Windsor Fire Department's Twitter account, the fire started at 840 Wyandotte St just before 9 a.m. Monday.
Windsor Fire advised residents to close windows and shelter in place as firefighters pulled up to the scene to fight the flames at Le Chef Restaurant.
According to pictures fromt he Windsor Fire Department, the raging fire caused the west wall of the building to collapse. It's unknown what caused the fire but the fire department is working on extinguishing the flames.
The fire could be visible from many parts of Detroit and the surrounding area.