Would you pay over $400 for these 'dirty' jeans? Nordstrom hopes you'll say yes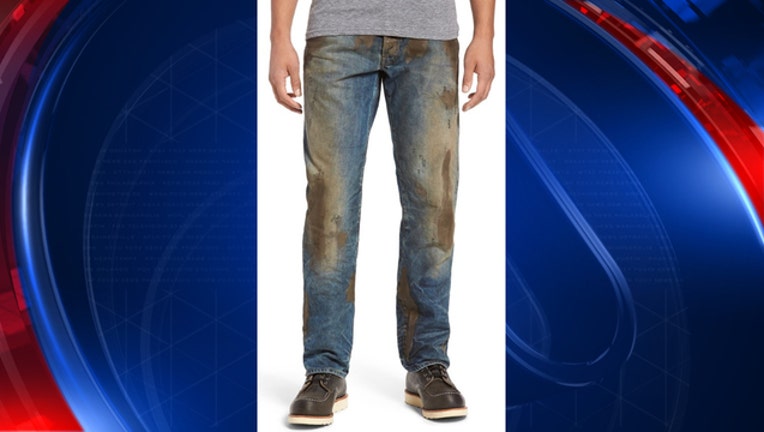 article
Nordstrom is selling caked-on muddy coated jeans for a mere $425 that allegedly shows "you're not afraid to get down and dirty."
If you're looking to make a fashion forward statement this season Nordstrom's 'fake dirty jeans' might just be the perfect item for you. 
The fashion retailer describes the jeans as "heavily distressed...Americana workwear that's seen some hard-working action." 
But wait, as if that doesn't sound enticing enough, Nordstrom continues to say that the caked-on muddy coated denims show that the wearer is not afraid to get down and dirty.
Remember the time Nordstrom was selling a rock in a leather pouch for $85?
The internet is already spewing out their thoughts on the outrageously priced jeans.
Some people are offering a more affordable alternative. 
'You want dirt on your jeans?? I can make your jeans dirty for a lot less than $400 #Nordstrom..."
Others find the item distasteful.
"This is disgusting and a slap in the face to hard working people. New low for Nordstrom."
Would you buy the jeans?