Wrongfully convicted Davontae Sanford shot on Detroit's east side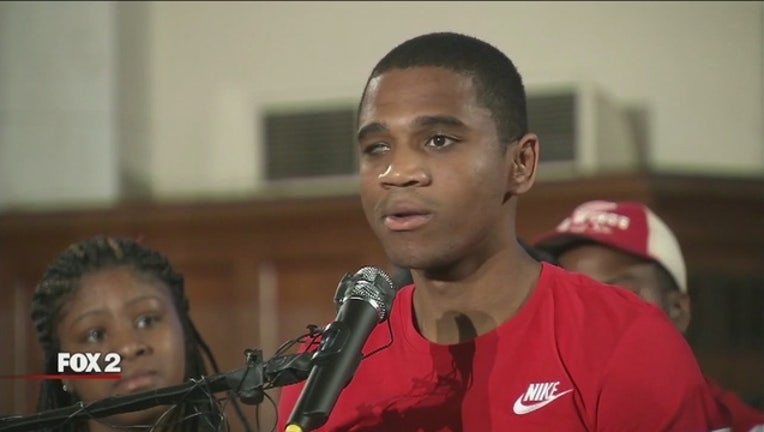 Davontae Sanford, who spent years in prison for a quadruple murder he did not commit, was shot Saturday night on Detroit's east side.
Sanford's mother Taminko Sanford-Timon, posted on Facebook Saturday night that her son had been shot. She later followed-up with another post early Sunday morning that said Davontae is her main focus now and asked people to pray for her family.
According to Detroit police, the shooting happened at approximately 9 p.m. in to 2000 block of East Lafayette Street at the MLK Apartments near Chene Street. Detroit Police chief James Craig confirms the victim was 24-year-old Davontae Sanford.
A witness was inside of her home when she heard several gunshots and looked out the window to see the Sanford running from the location, police said.
Police said Sanford was uncooperative, so circumstances of the shooting remain unknown at this time.
Sanford was transported by medics to Detroit Receiving Hospital, where he was listed in temporary serious condition, with a gunshot wound to the right leg.
Last week, Sanford filed a federal lawsuit suing the City of Detroit and several police officers in connection with his wrongful imprisonment.
This is a developing story, check back for updates.