You could win dinner with President Trump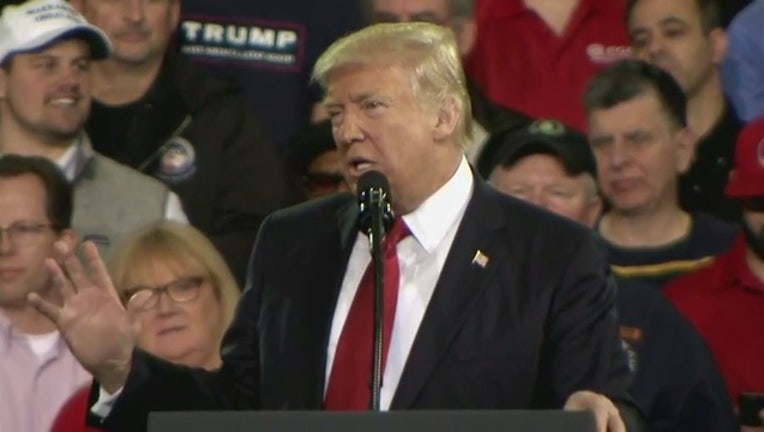 article
FOX NEWS - Looking to get one step closer to the White House? With a little donation to the president's re-election committee, that just might happen.
Thanks to a new contest put on by the GOP, one lucky winner will be dining with the president in Washington D.C. this month, according to the official Twitter announcement posted Sunday.
The winner will "have the opportunity to be flown out to D.C., meet President Trump, and have your picture taken with him so you can remember this moment forever," according to the contest entry form.
The contest is raising money for the Trump Make America Great Again committee. For a chance to win, contestants are asked to donate any amount to be automatically entered, although, somewhat confusingly, the fine print states no contribution is required.
READ NEXT:
Barron Trump's "The Expert" shirt sells out in less than a day
NJ teen's 'Trump' t-shirt reportedly blacked-out in yearbook photo
Photos of Pres. Trump hugging fallen Marine's son go viral
The contest winner is set to receive airfare and accommodations along with tickets to attend the Trump Victory Dinner on June 28, a prize package with an approximate retail value of $3000, according to the contest details.
The internet's reaction has been overall unenthused:.

Some of Trump's supporters came out in support of the contest:
If you're interested in entering the presidential sweepstakes, you've got until June 25.