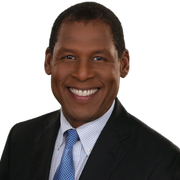 Woody Woodriffe
Sports Reporter
I am a sports anchor/reporter for Fox 2 News, and my reports appear on all of the station's newscasts and sports specials. 
I came to Fox 2 from WFOR in Miami, where I was responsible for everything under that hot sun. This includes anchoring broadcasts, as well as all of the technical responsibilities of photographer and editor.
I graduated from the University of Miami with a bachelor's degree in communications, specifically in television production.
The latest from Woody Woodriffe
The corner of Jefferson Avenue and Claver Place in Brooklyn is now known as FBI Special Agent Edwin R. Woodriffe Way.  This high honor was bestowed upon Woody's father, who was the first black FBI agent to be killed in the line of duty. 
We don't get to enjoy watching Barry Sanders on the field anymore but he does have some new gear out that might make a nice holiday purchase.