Dantonio Issues Statement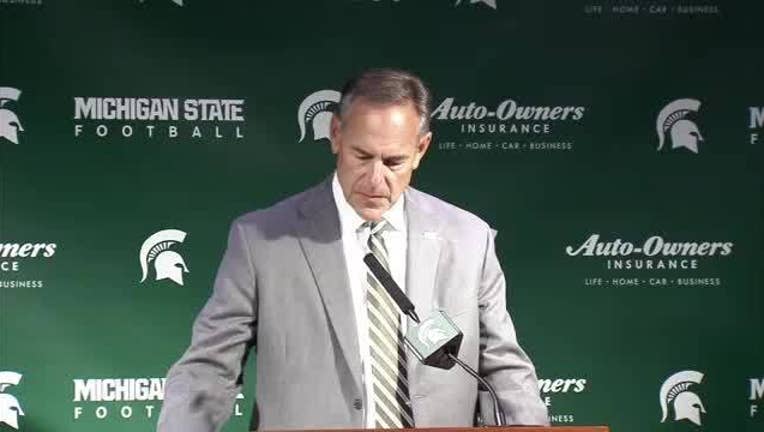 article
EAST LANSING, Mich. (AP) - Michigan State coach Mark Dantonio has released a statement saying he has "high standards" for his football program and expects players and staff to "conduct themselves in a manner that reflects the values and principles of Michigan State University."
Dantonio has kept a low profile after allegations of sexual assault were made against three football players. The school announced the players' suspensions from team activities last month. They also were removed from on-campus housing. Their names have not been released.
A staff member associated with the football program also was suspended.
Prosecutors have not announced any decision on charges.
Dantonio, whose team started spring practice last weekend, says he'll be able to answer questions about the program "when the time is appropriate ."