Detroit Lions fire Jim Caldwell after 9-7 season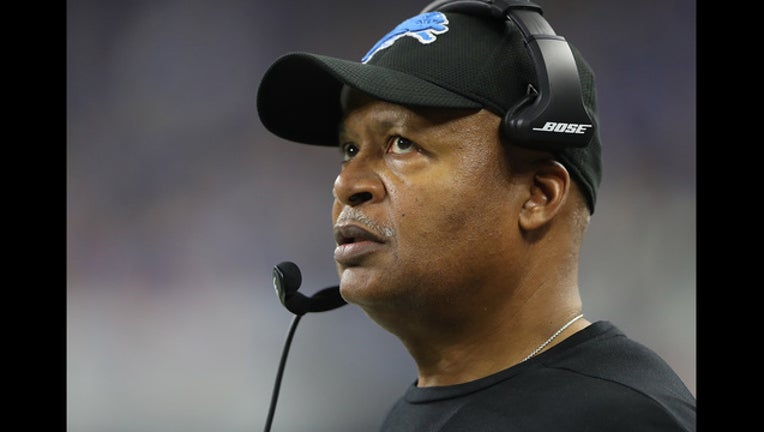 article
ALLEN PARK, Mich. (WJBK) - The Detroit Lions announced Monday they have fired Head Coach Jim Caldwell after four seasons.
Caldwell, 62, was fired following Sunday's win against the Green Bay Packers. The win brought the Lions to 9-7 but the loss the previous week against the struggling Cincinnati Bengals ended their playoff hopes. 
The Lions were 8-1 against teams who did not make the playoffs but were a paltry 1-6 against the teams that are in the playoffs. 
Caldwell was named the head coach of the Lions in January 2014, the first African American head coach in the team's history. His first year, the Lions went 11-5 and went to the playoffs for the first time since 2011. The Lions lost in the wild card round to the Dallas Cowboys.
After starting 0-5 in 2015, the team finished with a 7-9 record. In 2016, the Lions returned to the playoffs by going 9-7. The final game of the regular season, against Green Bay in Detroit, the Lions lost to the Packers, missing a chance at claiming the NFC North division. The Lions lost the next week in the playoffs, this time to the Seattle Seahawks.
Caldwell finishes his Lions tenure with a 36-28 record. The Iowa alum has a career NFL head coaching record of 62-50 and is 2-4 in the playoffs. Both playoff wins occurred as head coach of the Indianapolis Colts in 2009.
Caldwell is the first Lions coach to have three winning seasons in his first four years with the team since Buddy Parker in the 1950s. He also led the team to back-to-back winning seasons for the first time since 1994-95. 
Lions owner and chairwoman Martha Firestone Ford released this statement after Caldwell's firing:
"On behalf of my family and the Lions organization I would like to thank Jim Caldwell for his exemplary leadership and service to our team and our community over the past four years. I believe Jim is one of the finest leaders we've ever had as our head coach. Not only did he guide us on the field to three winning seasons, but he also set a standard of excellence off the field that had a tremendous impact on everyone in our organization and our entire community. As many of our players have already said, his influence on them transcended the game of football and will positively serve them throughout their lives. Our organization is better because of Jim, and we are forever grateful. We wish Jim, his wife Cheryl and the entire Caldwell family all the best that life can offer."
Lions' Defensive Coordinator Teryl Austin confirmed he will interview for the head coaching position Tuesday.
Follow @FOX2Sports on Twitter for the latest updates and check back here for more information.