Draymond Green takes plea deal in assault case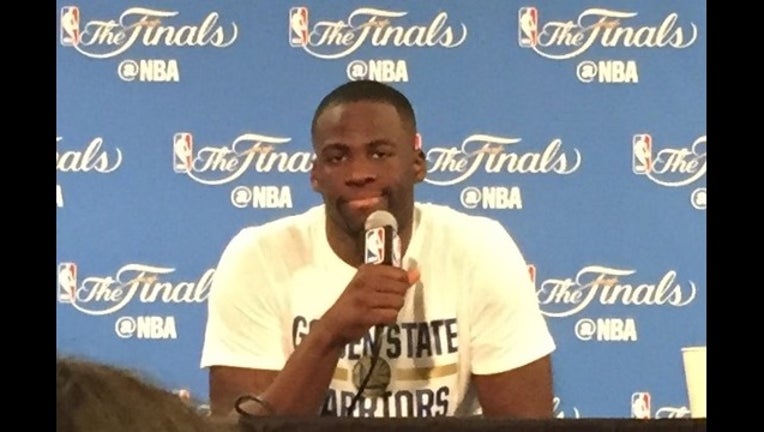 article
EAST LANSING, Mich. (WJBK) - Draymond Green has accepted a plea deal in connection with the assault a fan earlier this month in East Lansing, court records show.
Ingham County Court records show that Green's plea agreement calls for:
A $500 fine.
$60 jail restitution.
The misdemeanor assault charge will be reduced to a civil infraction if Green avoids any further criminal offenses and avoids contact with the victim for a year.
Earlier this month, the East Lansing Police Department reported that Green was outside of a restaurant at around 2:30 am on July 10 when he got into an altercation with a man. Police say Green struck the man, who was not injured.
The man has identified as Michigan State senior cornerback Jermaine Edmondson. He said he was punched by Green when he tried to talk to him. Edmondson said it was his second confrontation with Green in as many nights out. He told police that he and his girlfriend were choked Friday night by men who were with Green at Rick's, a bar near campus.
"I walk over and I tell Draymond that last night wasn't cool," Edmondson, who is from Canton, Ohio, said in an email to police. "As he responded to me he began to poke me on my shoulder and I tell him that he doesn't need to put his hands on me, we can just talk. As I started to talk again, boom, I'm punched in my jaw."
He said he had a headache and pain in his neck and jaw.
Green was arrested and taken to the East Lansing jail where he had a blood-alcohol level of 0.10, police said. He was released when sober.
Green was arrested at the scene and led away from the area in handcuffs. According to court documents, Green had been charged with assault and battery.
Green posted a $200 bond and was released from custody.
Immediately after the incident, The Golden State Warriors released a statement: "We are aware of news involving Draymond Green in Michigan over the weekend. At this point, we are collecting information and will have no further comment until we have a better understanding of the situation."
Green said immediately after the incident that "he was sorry for slapping the subject and wanted to speak with him to make things right," Officer Jeff Horn wrote.
Green could not be reached for comment regarding Friday's plea agreement.