Ebron is Carted Off; Plus Lions Saturday News & Notes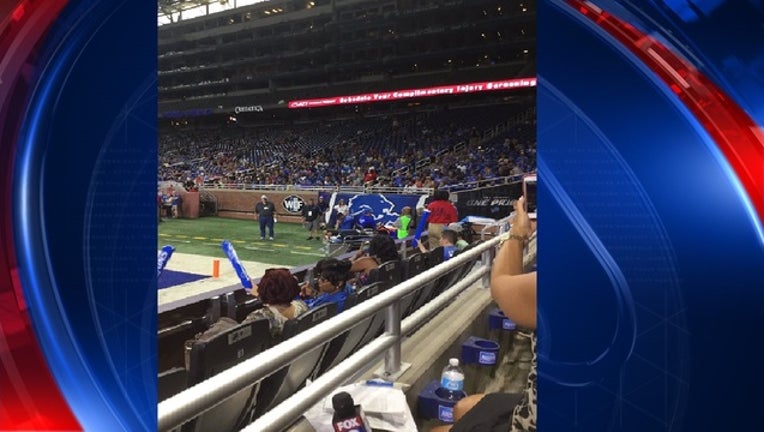 article
DETROIT (WJBK) - The Lions held their final open to the public practice Saturday of the season as they held Training Camp Family Day at Ford Field.
In front of several thousand wearing the Honolulu blue, the Lions wore helmets, shoulder pads & shorts and held a mock game.
But it wasn't all fun and games as TJ Jones got tangled up with two Lions defenders when going to the ground on an overthrown ball and ended up being looked at on the bench, then minutes later Eric Ebron was in pain on the ground with a right ankle or leg injury and had to be carted off.
TJ Jones said after practice "I'm good", while the Lions had no update on Ebron.  Andre Caldwell, Deonte Gibson & Cornelius Lucas were the only ones on the active roster who did not participate. Ameer Abdullah is still wearing the red no contact jersey and Lions' Head Coach Jim Caldwell had no timetable on when he might be cleared for contact.
The punt returners were: Jeremy Kerley, TJ Jones, Andre Roberts & Golden Tate.
The kick returners were: Ameer Abdullah, TJ Jones, Andre Roberts & Dwayne Washington. 
Here were some of the notes from Saturday:
The Lions have tomorrow off before practicing early Monday and then catching a flight Monday afternoon to Pittsburgh to practice with the Steelers and then play their first preseason game on Friday.
Follow @FOX2Sports on Twitter for all your Lions needs.