Kinsler, Iglesias Get Tigers Started Fast Against Braves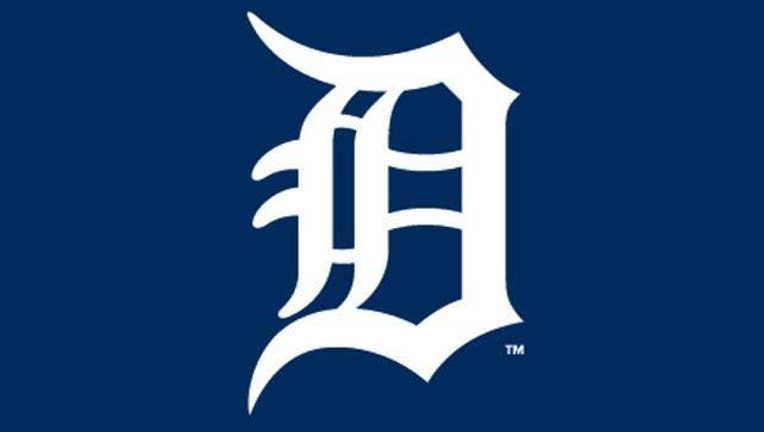 article
KISSIMMEE, Fla. (AP) - Ian Kinsler and Jose Iglesias got hits to start a five-run first inning off Bud Norris and a split squad of Detroit Tigers beat the Atlanta Braves 8-2 Sunday.
Norris got knocked around by the Tigers for the second time in a week before recovering to retire 11 straight batters in his fourth spring start.
"There were a couple plays in the field that could have changed the inning, but he came back and that's what you want to see," Braves catcher A.J. Pierzynski said. "He was just up a little in the first inning. We talked about it and he made some adjustments."
Norris pitched into the fifth inning without giving up any more earned runs. His own throwing error led to an unearned run in the fifth.
"This is spring training. In all honesty, we're down here for six weeks for the starting pitchers," he said. "I needed to work deep into the game and I threw 80 or 85 pitches (82). Granted there were some runs on the scoreboard, but I'm not going to worry about that right now."
Tyler Collins drove in two of the five runs off Norris with a triple.
Iglesias had three hits and Kinsler scored twice.
Shane Greene, competing for the fifth spot in the Tigers rotation, went five innings in his second start, giving up one run and three hits and striking out four.
Jace Peterson had two hits for the Braves and scored their first run on Michael Bourne's triple.
STARTING TIME
Tigers: Manager Brad Ausmus noted that Greene's cutter "seems to be a little firmer this year, a little harder." Ausmus said his cutter and changeup will be Greene's keys to getting out lefties, who hit .363 against him last season.
Braves: Norris allowed seven hits while striking out five in 4 2/3 innings.
TRAINER'S ROOM
Tigers: DH Victor Martinez, who has rested his strained hamstring since it caused him to leave the game on March 14, "may swing a bat tomorrow," according to Ausmus.
Ausmus wouldn't rule out the possibility that Martinez will not be ready by opening day.
Braves: RHP Jason Grill threw his first shutout inning (second inning of the spring) since rupturing his left Achilles last July. "I've done this comeback thing so many times I just know what to expect out of myself," said the 39-year-old reliever. "I know what demands to put on my body."
UP NEXT
Tigers: RHP Anibal Sanchez will get his first start of the spring Monday in Lakeland against the Phillies. Sanchez has been held back by an inflamed triceps.
Braves: RHP Jhoulys Chacin will make his third start against the Pirates at Bradenton.