LIV Golf's Bryson DeChambeau suggests 9/11 families should forgive Saudi Arabia: 'Nobody's perfect'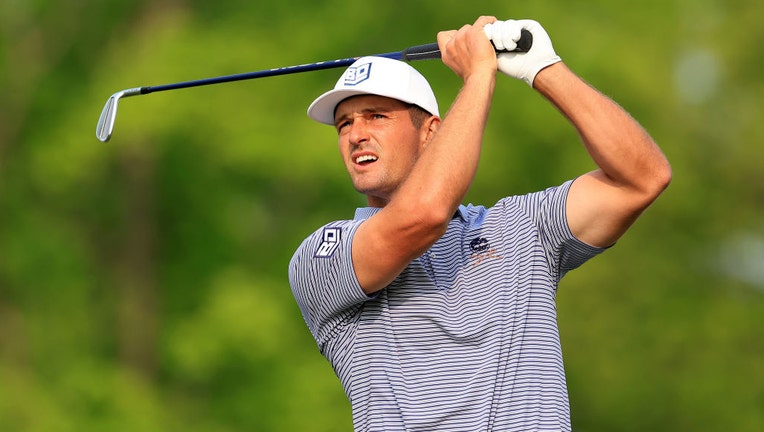 article
LIV Golf's Bryson DeChambeau spoke about the historic merger between the PGA Tour, the Saudi Public Investment Fund (PIF), and the DP World Tour that was announced on Tuesday, when he made an interesting suggestion regarding the controversial PIF.
Since its inception, LIV Golf has been controversial, and not just because its goal of rivaling the biggest professional golf tour on the planet. Being backed by the PIF has created a large debate over their funding of terrorism before and after the 9/11 attacks in the United States. 
During an interview this week following the merger, DeChambeau was asked about what he would say to those families who were devastated by the 9/11 attacks by losing loved ones. 
"I think we'll never be able to repay the families back for what exactly happened just over 20 years ago and what happened is definitely horrible," he told CNN. "I think as time has gone on, 20 years has passed, we're in a place now where it's time to start trying to work together to make things better together as a whole. 
"I don't know exactly what they're feeling. I can't ever know what they feel, but I have a huge amount of respect for their position and what they believe. Nor do I ever what anything like that to ever occur again.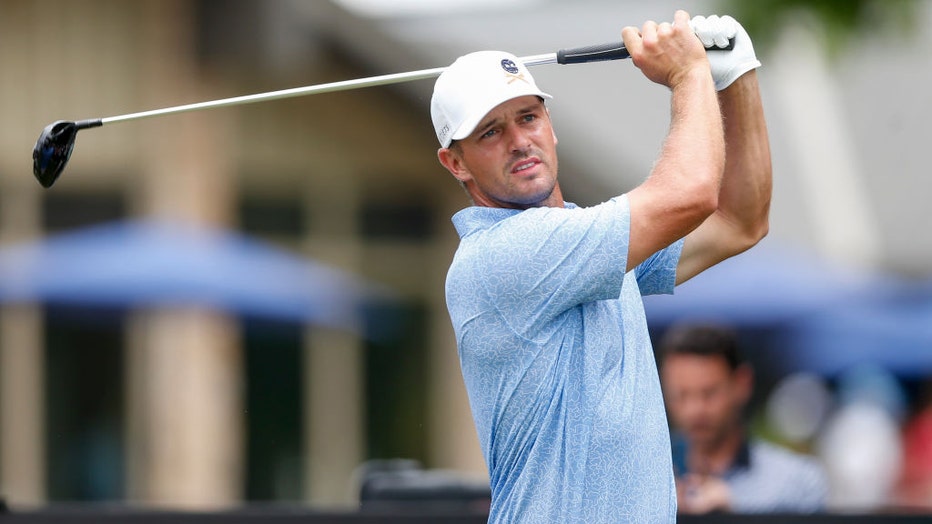 Bryson DeChambeau of Crushers GC hits a tee shot on the first hole during Day Three of the LIV Golf Invitational - Tulsa at Cedar Ridge Country Club on May 14, 2023 in Broken Arrow, Oklahoma. (Ian Maule/Getty Images)
RORY MCILROY REVEALS MINDSET AFTER SHOCKING PRO GOLF MERGER: 'PGA TOUR HAS CONTROLS OVER EVERYTHING'
"I think as we move forward from that, we have to look toward the pathway to peace and forgiveness, especially if we're trying to mend the world and make it a better place. I think this is what they're trying to accomplish, LIV is trying to accomplish, PIF is trying to accomplish. We're all trying to accomplish is a better world for everybody with entertainment for everybody around the world."
9/11 Families United Chairperson Terry Strada called out PGA Tour Commissioner Jay Monahan earlier this week for using their stories "to malign LIV Golf" over its ties to the PIF when the rival circuit presented itself as a threat to the Tour.
Strada spoke on "America's Newsroom" where she said she was shocked to learn about the merger.
"I am so disappointed and this was a real gut punch to wake up yesterday and read these headlines," Strada told host Bill Hemmer. 
"It's unfortunate what has happened and something I can't necessarily speak on. I'm a golfer," DeChambeau added. "But what I can say is that what they're trying to do, what they're trying to work on is to be better allies because we are allies with them. I'm not going to get into politics, I'm not specialized in that. What I can say is they're trying to do good for the world and showcase themselves in a light that hasn't been seen in a while.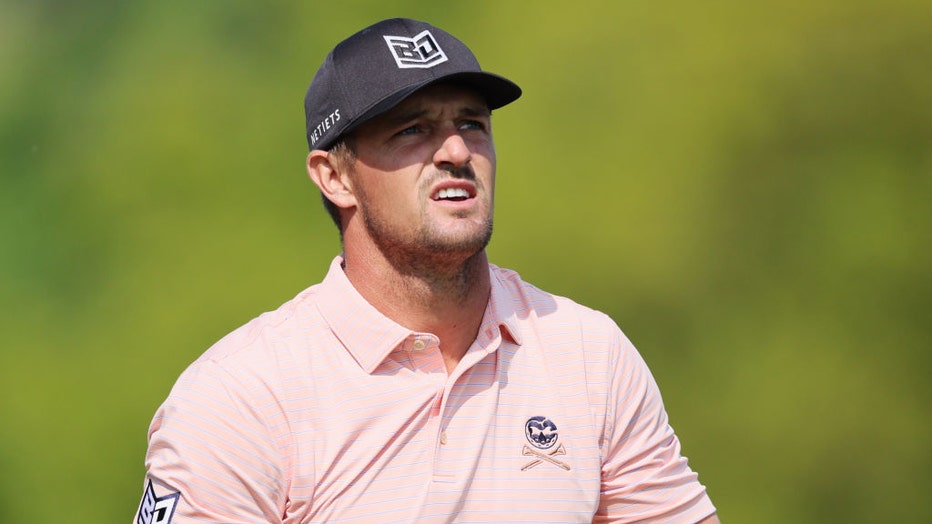 Bryson DeChambeau watches his tee shot on the ninth hole during the first round of the 2023 PGA Championship at Oak Hill Country Club on May 18, 2023 in Rochester, New York. (Andy Lyons/Getty Images)
GREG NORMAN 'NOT EXPECTED' TO BE PART OF VENTURE AFTER LIVE GOLF-PGA TOUR MERGER: REPORT
"Nobody's perfect, but we're all trying to improve in life."
DeChambeau reportedly got a $150 million signing bonus to jump ship from the PGA Tour to LIV Golf. He was among the group that cashed in, while others like Rory McIlroy and Tiger Woods remained loyal to the Tour despite reportedly receiving nine-figure offers as well. 
The merger irked players who turned down money for loyalty. 
The PIF will be the main financial supporter of this new entity, per the merger's release on Tuesday, while all litigation between the respective tours will be put to an end.
"This is the best thing that could ever happen for the game of golf, and I'm extremely proud to be a part of that," DeChambeau said.
"I truly believe in the end, the game of golf wins in this scenario."
Fox News' Paulina Dedaj contributed to this report.