Mariners complete sweep of Tigers, 9-6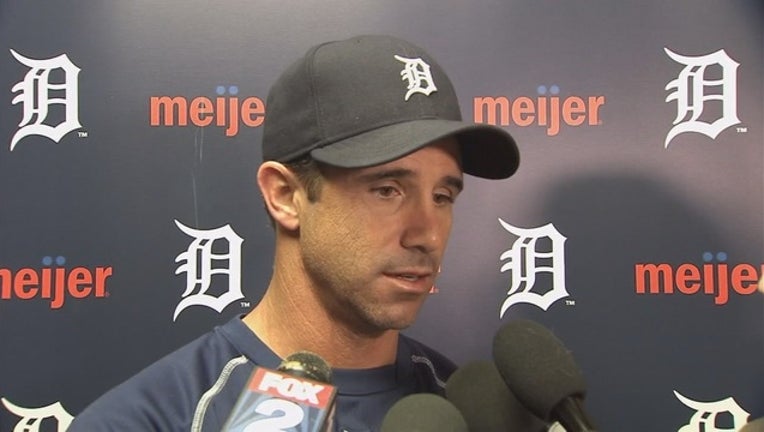 article
SEATTLE (AP) - Andrew Moore justified his surprising call-up with a solid performance - although Robinson Cano made his job a whole lot easier.
Cano hit a grand slam and a two-run homer, Moore pitched seven effective innings to win in his big league debut, and the Seattle Mariners held off the Detroit Tigers 9-6 on Thursday night for their fifth straight victory.
"That was unbelievable," said Moore, called up Wednesday from Triple-A Tacoma to replace struggling Yovani Gallardo in the rotation. "It felt like I blinked and it was over. It absolutely flew by. That was pretty special, just the way we kind of took that last punch where they started coming back."
Cano's seventh-inning grand slam off Francisco Rodriguez, his 13th homer, put the Mariners up 9-3. His two-run shot off Daniel Norris (4-5) in the third staked Moore to a 5-1 lead.
"The home runs hurt us," Tigers manager Brad Ausmus said. "I thought we'd fought our way back into the game a little bit, and Cano's grand slam kind of puts it out of reach."
Moore (1-0) allowed three runs and six hits in seven innings. The 23-year-old right-hander, a second-round pick in 2015 out of Oregon State, struck out four and walked none. He began the season in Double-A, then went 3-1 in eight starts at Tacoma.
"Heck of a debut," Mariners manager Scott Servais said. "You can't say a whole lot more. What an effort. It's kind of what we've seen out of Andrew Moore since the day he put a Mariners jersey on. I think people at Oregon State saw the same thing, and probably at his high school."
The Mariners moved above .500 for the first time this season at 38-37.
Detroit got within three runs at 9-6 in the eighth with four consecutive two-out hits against Max Povse, also making his debut. Povse, called up from Double-A on Sunday, allowed a two-run homer to Miguel Cabrera and an RBI single to Justin Upton. Tony Zych got the final out of the eighth and Steve Cishek pitched a perfect ninth for his first save.
Norris allowed five runs on five hits in six innings as the Tigers lost their season-high sixth straight.
The Mariners capitalized on Norris' lack of command for three runs in the second. Nelson Cruz drew a leadoff walk and Danny Valencia worked a one-out walk. Ben Gamel followed with a two-run double to right-center, extending his hitting streak to 14 games. Guillermo Heredia then singled in Gamel.
Ian Kinsler got a run back for Detroit with two outs in the third with his eighth homer.
Mitch Haniger singled with one out in the bottom half and Cano then lined a 2-1 pitch over the wall in center for his first homer since June 6.
"I'm not looking for my power numbers, but sometimes you've got men in scoring position or in situations," Cano said. "Like tonight, you hit a homer and you put the team ahead. That's what you're looking for. For me, it's not about how many homers I hit. It's just to do my job with men in scoring position."
The Tigers pulled within 5-3 in the fifth on an RBI groundout by Jose Iglesias and a run-scoring single by Kinsler.
"I think once that first pitch, then the nerves kind of went away," Moore said. "But before that, definitely a little bit amped up. It wasn't too bad before the game, but once I threw in the first pitch, that was pretty cool."
TIGERS WOES
The six-game losing streak dropped the Tigers (32-40) to eight games under .500 for the first time since the end of the 2015 season (74-87). "We've got a team that represents what our record is," Kinsler said. "Until we win more games, that's what we represent. We need to start winning games. We need to start playing better. That's the bottom line." It was the first time the Tigers had been swept in a four-game series by Seattle since August 1998.
MARINERS MOVES:
RHP Tyler Cloyd, designated for assignment Wednesday, was optioned to Tacoma after clearing waivers. Cloyd pitched one inning for Seattle after being called up June 2, picking up a victory. He appeared in five games earlier with Tacoma after beginning the season in the independent Atlantic League.
TRAINER'S ROOM:
Tigers: DH Victor Martinez, on the 10-day DL (irregular heartbeat), began light activity Wednesday sooner than anticipated. "They cleared him yesterday to do light, very light, cardio," Ausmus said. "He did 10 minutes on the elliptical and then he hit off a tee."
UP NEXT:
Tigers: RHP Michael Fulmer (6-5) opens the three-game series at San Diego. Fulmer has lost four of his last five starts, but has not given up a home run in 58 innings since April 29.
Mariners: Felix Hernandez (2-2, 4.73) is expected to be activated from the DL (right shoulder inflammation) and start the series opener against Houston. The ace right-hander was 2-0 with 4.15 ERA in three rehab starts at Tacoma.