Michigan adds former Florida coach Jim McElwain as assistant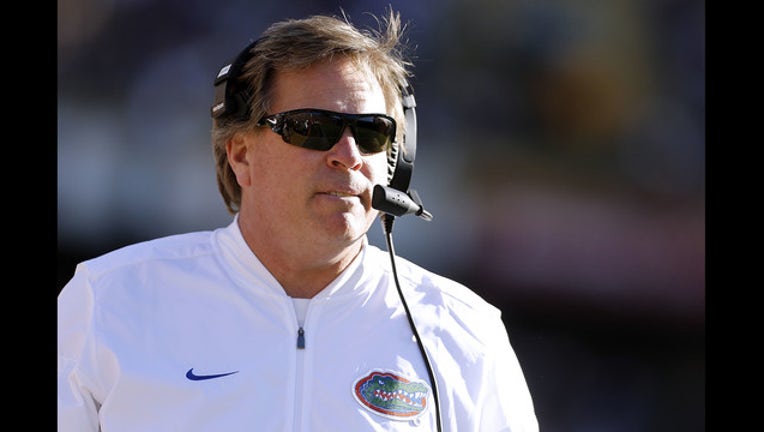 article
ANN ARBOR, Mich. (AP) - Michigan has hired former Florida coach Jim McElwain to coach its wide receivers.
Jim Harbaugh announced the addition to his staff Tuesday.
McElwain and the Gators agreed to a split last season when the team was 3-4. McElwain won 19 games over his first two years. The former Colorado State coach and Alabama offensive coordinator became the first coach in SEC history to take a team to the conference championship game in his first two years.
The Wolverines previously hired Sherrone Moore to coach tight ends, Al Washington to be an assistant on defense and Ben Herbert to lead the team's strength and conditioning program.
Michigan was 8-5 last year after having 10-2 records in each of Harbaugh's first two seasons.