Michigan hires Enos to join offensive staff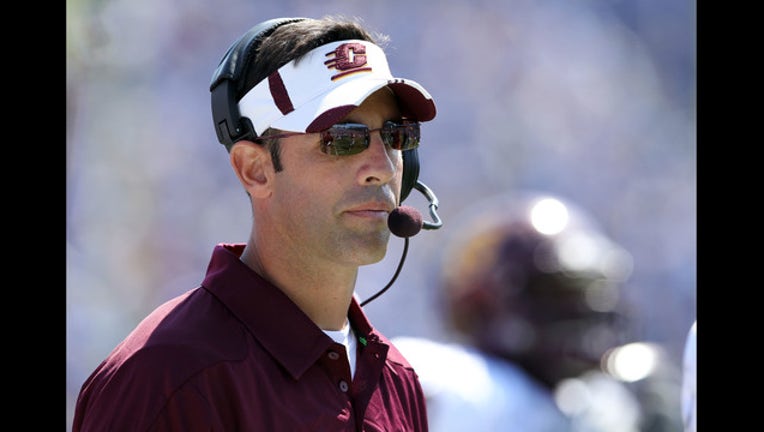 ANN ARBOR, Mich. (AP) - Michigan has hired former Central Michigan football coach Dan Enos to join its offensive coaching staff.
The school announced the move Monday, saying the position group Enos will coach has yet to be finalized.
Enos spent five seasons as CMU's coach (2010-14) and was the offensive coordinator and quarterbacks coach at Arkansas for the past three years.
Before his stint at CMU, he was an offensive coach for four seasons at Michigan State, his alma mater.