Michigan State not renewing Blackwell's contract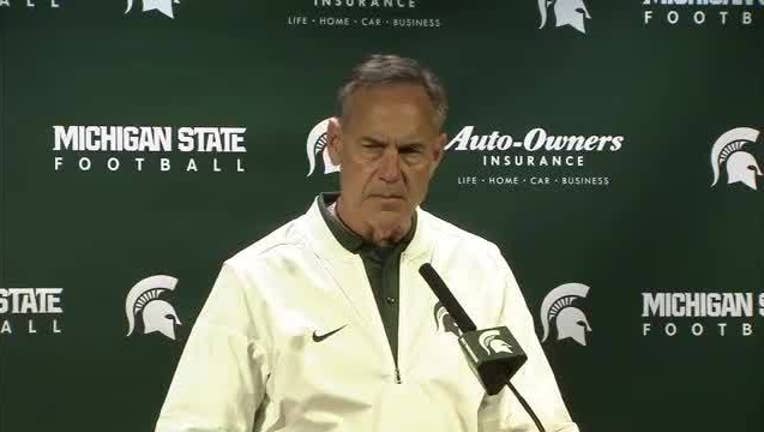 article
EAST LANSING, Mich. (AP) - Michigan State is not renewing the contract of football staff employee Curtis Blackwell, who had been suspended with pay.
Blackwell's deal expires Wednesday. University spokesman Jason Cody said coach Mark Dantonio decided to go in a different direction with Blackwell's position. He's been the team's director of college advancement and performance.
In February, Cody said Blackwell had been suspended . That confirmation came less than a week after the school announced three football players were suspended as part of a sexual assault investigation. The school said it was retaining a law firm to investigate "football program staff members' compliance with university policy in connection with the allegations" - and that a staff member associated with the program was also suspended.
When it acknowledged Blackwell's suspension, the school did not say whether he was the staff member suspended because of that situation.
On Tuesday, Cody said none of the remaining football staff members are currently suspended.
A lawyer for the woman who filed the complaint said last week the school investigated the alleged sexual assault and found that the three football players violated campus policy. She declined to elaborate. The names of the players haven't been released.
Separately, the Ingham County prosecutor is still reviewing a police investigation of the January incident for possible criminal charges.