Michigan vs Michigan State set for Noon on FOX
SOUTHFIELD, Mich. (FOX 2) - In two weeks, when Michigan and Michigan State battle it for the Paul Bunyan Trophy in Lansing, you can watch the game on FOX 2 at Noon.
The Big Ten announced the two top ten teams will play at noon and the game will be carried by FOX. Both teams are undefeated and Michigan State (7-0, 4-0) will stay that way as they are off this weekend. Michigan (6-0, 3-0) has to get through Northwestern on Saturday in Ann Arbor. 
As of Oct. 18, Michigan is ranked 6th and Michigan State is 9th in the Associated Press Top 25.
The Wolverines and Spartans are the only two undefeated teams left in the Big 10 but neither has played Ohio State (5-1, 3-0) or Penn State (5-1, 2-1). Both teams will play each team later this season.
This will be the first time both teams have been ranked since 2018 when No. 6 Michigan beat No. 24 Michigan State 21-7. The last time both teams were ranked in the top ten was all the way back in 1964.
You can watch the game on FOX 2 or by downloading the FOX Sports app and logging in with your TV provider.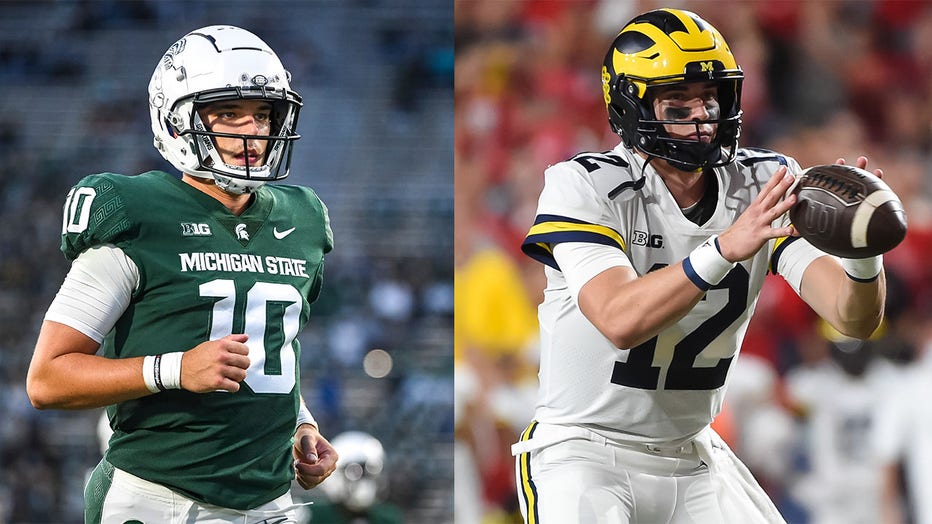 Michigan will face Michigan State at noon on Saturday, Oct. 30th.