Michigan's Matthews enters NBA draft without hiring agent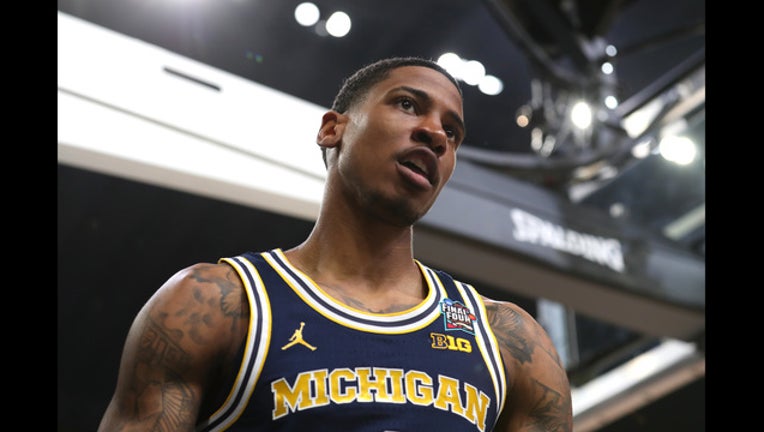 article
ANN ARBOR, Mich. (AP) - Michigan standout Charles Matthews is taking a step toward playing professional basketball without giving up on the option of staying in school.
Matthews said Friday he is declaring himself eligible for the NBA draft but will not hire an agent.
Matthews can start working out for NBA teams on Tuesday in the hopes of being picked to participate in the draft combine next month in Chicago. He has until May 30 to stay in the draft or withdraw his name from consideration. The Chicago native would have two seasons of eligibility remaining if he returns to Michigan.
"We have loved the initiative and maturity Charles has shown during this early phase of the testing the NBA Draft process," Michigan coach John Beilein said. "We have been, and will continue, to work closely with Charles and his family to gain as much information as possible in the weeks ahead."
The 6-foot-6, 200-pound guard helped the Wolverines advance to the NCAA finals and had a career-high 31 points in a Sweet 16 win over Texas A&M. He started all 41 games and averaged 13 points, 5.5 rebounds and 2.4 assists in his first season playing at Michigan after transferring from Kentucky. He averaged 1.7 points as a freshman two years with the Wildcats.
While Matthews may come back to Michigan, Moe Wagner has decided to enter the NBA draft and skip his senior year. The Wolverines will also be without departing seniors Muhammad-Ali Abdur-Rahkman and Duncan Robinson next season.