Mike Pelfrey Bummed as Tigers Lose Rubber-Game 4-0 to Royals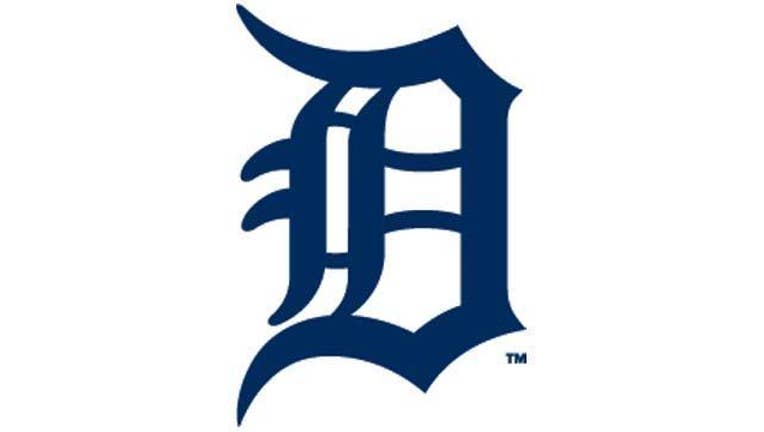 article
KANSAS CITY, Mo. (AP) - Mike Pelfrey could have used a pitching coach, a sports psychologist and a good hug Thursday night.
The Tigers pitcher struggled to throw strikes for the third straight start, watched the Kansas City Royals slap around those that wandered over the plate, and walked dejectedly off the mound after just five innings as Detroit lost 4-0 in the rubber-game between AL Central rivals.
"I've been terrible," Pelfrey said in the clubhouse afterward. "I feel bad for the guys behind me, having to stand around — and having to go hit after standing around on the field for 40 minutes. I'm sure it's not fun playing behind a guy that can't throw strikes."
Pelfrey (0-3) allowed all four runs, three of them earned, on eight hits and five walks.
"I take the blame for this," he continued, sullenly. "It's my fault. It's unacceptable. I need to be a lot better. I need to figure it out pretty fast. It's embarrassing."
It certainly didn't help matters that Edinson Volquez was having no trouble with Detroit.
Volquez (3-0) retired the first eight batters and only had to wiggle out of one jam, when Alcides Escobar let a grounder go through his legs in the fourth inning. The Tigers went on to load the bases before Volquez struck out Jarrod Saltalamacchia to end it.
Escobar atoned for his gaffe with a sacrifice fly in the bottom half of the fourth. Mike Moustakas went deep, Lorenzo Cain also drove in a run, and Kansas City tacked on another when a double-steal turned into an error on third baseman Nick Castellanos that allowed a run to scamper home.
Volquez allowed five hits and a walk while striking out five in seven innings.
"He was fantastic, really fantastic," Royals manager Ned Yost said. "Using all his pitches, kept them off balance. He was really, really good."
Volquez stuck to his track record of this season rather than his history against the Tigers.
The veteran right-hander has only allowed four runs over 24 2/3 innings, and the Royals have won all four games he's started — though he had been just 1-4 with a 6.21 ERA against the Tigers.
For a while, it looked as if Kansas City might squander his stellar performance. The Royals left seven runners on base through the first four innings, even though Pelfrey couldn't find the plate.
Despite the missed opportunities, they still managed to coax across some runs in Royals-like fashion. They slapped singles away from where the Tigers had shifted, laid down bunts to set up scoring chances and even showcased a little power on the homer by Moustakas in the fourth.
They also made their meager production look more daunting with some stellar defense.
Gordon threw out Jose Iglesias by several feet at third base to end the third, then began the fourth by making his diving catch at the track to rob Upton of extra bases.
"He's a Gold Glove outfielder so it's not shocking," Tigers manager Brad Ausmus said. "It was a windy day, so it was doing something with it that made it more difficult.
Escobar also made a series of flashy plays deep in the hole at shortstop, and Eric Hosmer made a nifty grab at first base — though he forgot how many outs there were in the inning.
"I said, 'Hey, bro! We play three outs here,'" Volquez said with a smile.
STATS AND STREAKS
Hosmer extended his AL-leading on-base streak to 23 games, while the Tigers' J.D. Martinez extended his streak to 19. ... Ian Kinsler had his fourth straight multi-hit game. He's the sixth Tigers player to have nine multi-hit games in the first 14 games of a season.
TAKE A BREATH
Ausmus gave outfielder Anthony Gose a mental break after he slammed his bat in frustration during a tough night at the plate Wednesday. "It's good to take a breath," Ausmus said.
WELCOME BACK, DAD
The Royals reinstated right-hander Dillon Gee from the paternity list and optioned right-hander Miguel Almonte to Triple-A Omaha. Gee's wife gave birth to a daughter, Charlotte, on Monday.
UP NEXT
The Royals send right-hander Chris Young to the mound Friday night to open a three-game set against the Orioles, while the Tigers begin a seven-game homestand with Justin Verlander taking on the Indians.