Mrazek, Helm, Ouellet among those the Red Wings left unprotected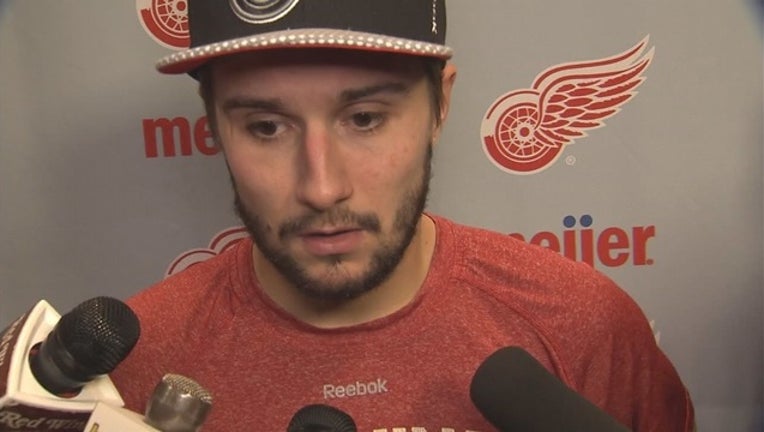 article
DETROIT (WJBK/AP) - The NHL announced Sunday the protected lists ahead of Wednesday's expansion draft.  Here were the protected and unprotected lists for the Detroit Red Wings:
Now it's on Las Vegas Golden Knights general manager George McPhee to spend the next three days poring over the list of available players and select one from each of the NHL's 30 teams.
The Golden Knights said Saturday night they were very pleased with the expansion draft process so far and have "indicated that they will give all 30 clubs every opportunity to keep their rosters intact if they'd like." McPhee is willing to negotiate with any and all teams willing to give up something to keep a certain player.
The unprotected list includes players eligible to become restricted or unrestricted free agents, which the Golden Knights have the option to sign over the next three days. Any pending free agent signed would count as Vegas' expansion-draft selection from that player's team.
What's uncertain is how many trades the Golden Knights have negotiated with teams to influence which player Vegas selects or avoids.
McPhee has said he's had contact with all teams and was expected to have several trades in place. In exchange, McPhee was intent on stockpiling draft picks to help spur the franchise's growth through youth.
Those deals won't be formally revealed until Wednesday.
There's also nothing barring Vegas from having a deal in place to select a player in order to trade him to another team.
Follow @FOX2Sports on Twitter for all your Red Wings news.