MSU #2, Michigan #22 in new AP Top 25 poll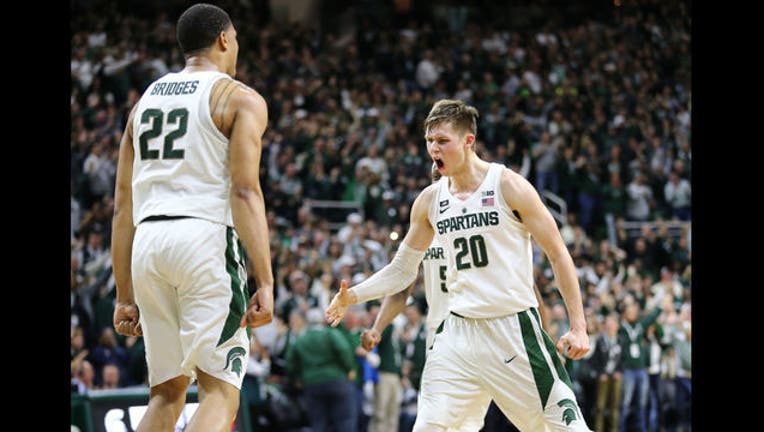 article
RALEIGH, N.C. (AP) - Virginia has climbed to No. 1 in the AP Top 25 for the first time in more than 35 years.
The Cavaliers earned 30 of 65 first-place votes in Monday's latest poll to outdistance No. 2 Michigan State. Virginia had suffered an overtime home loss Saturday to Virginia Tech, part of an upset-filled week that saw the top three teams lose.
But Tony Bennett's Cavaliers rose above the turmoil at the top, climbing a slot to No. 1 for the first time since December 1982 - the senior season of 7-foot-4 great Ralph Sampson.
The Spartans climbed two slots after their win against Purdue, while last week's No. 1 Villanova fell to third after a home loss to St. John's.
Xavier and Cincinnati rounded out the top five.