Oakland downs Milwaukee 76-68 behind Nunn's 36 points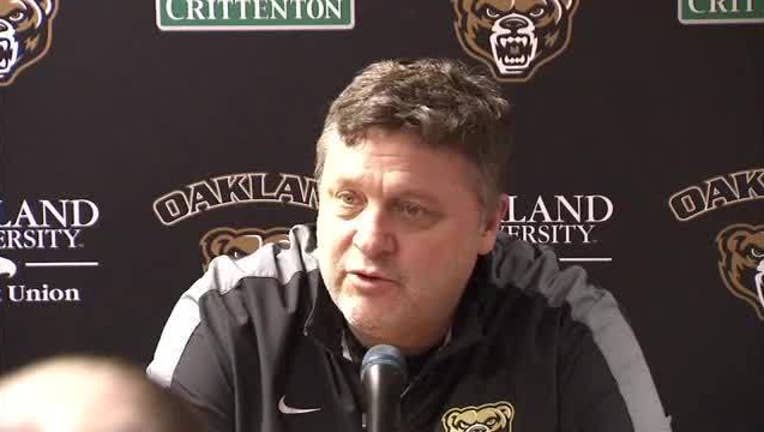 article
MILWAUKEE (AP) - Kendrick Nunn scored 36 points on 12-of-21 shooting with five 3-pointers and four assists and Oakland beat Milwaukee 76-68 in their Horizon League opener on Thursday night for the Golden Grizzlies third straight win.
Martez Walker scored 14 points, Jalen Hayes added 10 points and Isaiah Brock had eight with 11 rebounds and a season-high six blocks for Oakland (9-5), which outshot Milwaukee 45.6 percent to 38.6 percent from the floor and made 19 free throws to their eight. Nick Daniels made a career-high eight assists.
Milwaukee led 21-19 on Brock Stull's layup, but Nunn hit a 3, Brock dunked, and Oakland scored 10 straight and never trailed again.
Walker's layup built on Oakland's 36-32 halftime lead and the Golden Grizzlies pulled away on a 13-0 run for a 53-34 lead while the Panthers went scoreless for five minutes. Milwaukee closed to 63-59 on a 15-2 run in which Stull and August Haas hit 3s, and to 68-64 with 2:05 left to play, but Oakland outscored them 8-4 from there.
Stull scored 19 with four 3s and nine rebounds for Milwaukee (7-7), which has lost four of its last five. Brett Prahl scored 12, Jeremiah Bell 11 and Vance Johnson 10.