OPINION: Tigers blooming as calendar turns to May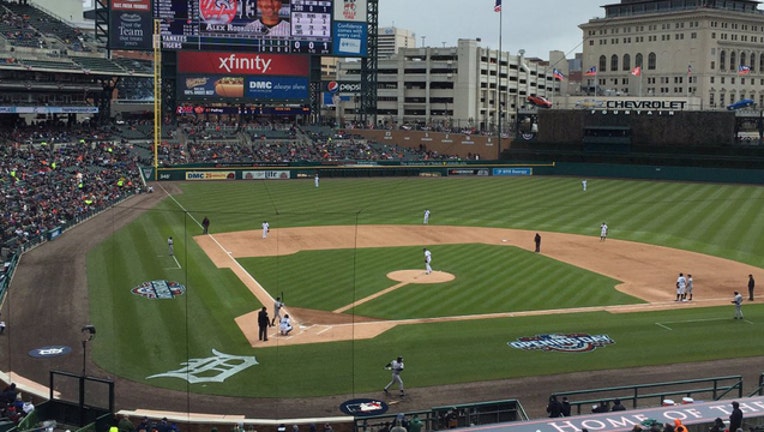 article
April showers bring May flowers, that's the saying right? Well for the Tigers, a new month may be the turning point of what has been a Dr. Jekyll and Mr. Hyde type season so far.
Last week, the Tigers played a series against Oakland and Minnesota. Neither of those teams are powerhouses by any means this year, but the fact the Tigers finished the week with a 6-1 record is a very positive sign.
Miguel Cabrera had an awesome week, hitting 3 homers and driving in 6 runs against the Twins and A's and he looked like the Miggy of old. If he is heating up, it is a sign that maybe the tides are turning in Motown.
Cabrera hasn't batted below .300 in many years and though his .266 batting average is alarming to some, I believe this week proved he is still the most dangerous hitter in Major League Baseball. The A's and Twins sure found that out. (I want to point out that I said in my last article that if the Tigers wanted to have a successful week, Cabrera needed to get back on track. I guess he reads my column.)
It was a beautiful sight last Monday as the Tigers cruised to a 7-3 win that was fueled by Miggy and Victor Martinez's bats. Those two had a very fun and productive week picking on the Athletics and Twins pitching staffs. Name me a better 1-2 combination at the plate in baseball today and I will debate against you.
I feel the need to give some love to Michael Fulmer. His start last Friday night against the Minnesota Twins was an awesome sight to see (maybe the last good thing Dave D did before he bolted town). Fuller made his pitches when he needed to and he throws the ball in excess of 96 MPH. He picked up his first win of his very young and very promising career and he was sure thankful after the game that his team gave him a nice cushion before he even threw his first pitch. I fully expect him to come on and take a starting pitching job from either Shane Greene or Mike Pelfrey.
Speaking of Greene and Pelfrey, the Tigers starting pitching staff may have won games this week but that doesn't mean they have pitched well so far this season. Well, let me rephrase that. Jordan Zimmerman has pitched fantastic; everyone else deserves one of those 'meh' comments.
Zimmerman picked up 2 more wins this week (one against the A's and one against the Twins), bringing his early season record to 5-0. Zimms has allowed only 2 earned runs this year in 33 innings and I don't expect him to slow down. The aforementioned Greene, Sanchez, Pelfrey and Verlander all have at least four times as many earned runs as Zimms.
The only loss for the Tigers this past week came at the hands of the A's who beat them 5-1 on Tuesday when the Tigers ran into veteran buzzsaw Rich Hill. He dominated the Tigers from the start, giving up only 4 hits to the good guys. But other than that loss, it sure was a joyful, fun week to be a Tigers fan.
After the 5-1 loss to the Athletics, the Tigers offense got hot, scoring 20 runs over their next 3 games and beating the A's 9-4, 7-3, and then the Twins 9-2. Much of that offense sparked by Miggy, VMart, Nick Castellanos and, maybe the surprise of the year so far, Jarrod Saltalamacchia. I'm sure James McCann is rehabbing as fast as he can to get back with the Tigers as the spotlight is shining on Salty right now and may continue to do so all year long at this rate.
I also feel I need to give a shout out to Justin Upton who helped lead the Tigers to their 4-1 win on Saturday with a blast that still has the fans wondering when the ball will land. After starting the season in a rough way, Upton is now getting back on track (he's still striking out, but is hitting the ball with more power).
The Tigers look forward to extending their winning streak and gaining on the division leading White Sox as they head on the road to Cleveland and then return home for a weekend series against the Rangers.
Until next time!
ABOUT THE AUTHOR
Who am I? I'm just a guy who loves the game of baseball that has opinions and thoughts just like you. Like what you see? Don't like what you see? Let me have it. Email me at john.shull@foxtv.com or follow me on twitter, handle is @the_real_shull