Pacioretty, Canadiens Play Spoiler with Win over Red Wings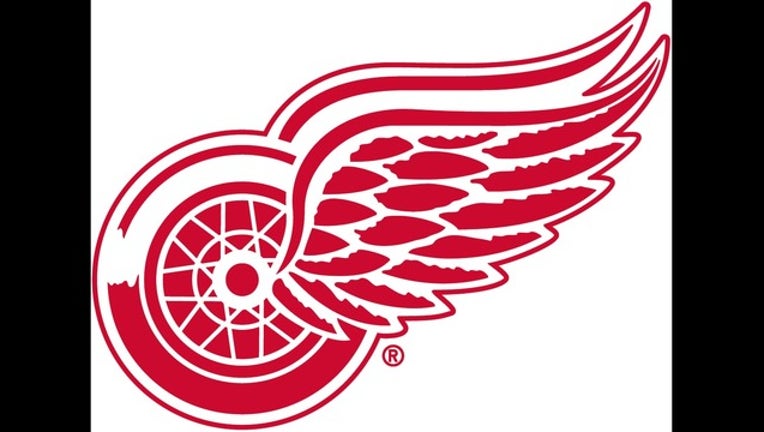 article
MONTREAL (AP) - Playing the spoiler is about the only fun the Montreal Canadiens have left this season.
Max Pacioretty's second goal of the night lifted Montreal to a 4-3 victory over Detroit on Tuesday, complicating the Red Wings' bid for a playoff spot.
"I don't want to be Doctor Evil, but I feel that way," Pacioretty said. "You know they're going to come out that much harder when they're desperate.
"But you feel a bit better about yourself when you beat a team in that situation."
Paul Byron and Sven Andrighetto also scored for Montreal, which blew a two-goal lead and trailed 3-2 heading into the final period. Mike Condon had 39 saves.
The Red Wings (38-28-11) and idle Flyers are tied for the second Eastern Conference wild card with 87 points apiece, but Detroit has five games left and Philadelphia has seven remaining. Detroit also is one point back of slumping Boston for third in the Atlantic Division.
Gustav Nyquist, Anthony Mantha and Mike Green scored in the second for Detroit, which outshot Montreal 42-27.
"It's a tough game to lose, especially being up," Red Wings rookie Dylan Larkin said. "It hurts.
"It was an opportunity, but it's good that Boston lost and we're still only a point behind."
The Canadiens (35-36-6) are already eliminated from postseason contention. But they hope to topple playoff-bound teams when they play Thursday at Tampa Bay and Saturday at Florida.
"The games we've won through this bad stretch have been against some very good teams," Pacioretty said. "Sometimes you're able to surprise teams like that.
"First-place teams tend to take their foot off the gas late in the year."
Red Wings goalie Petr Mrazek's late-season woes continued. He was pulled in favor of Jimmy Howard for a second straight start at 11:25 of the first period after allowing two goals on seven shots.
Pacioretty tipped in Joel Hanley's point shot at 8:23 and Byron backhanded in the rebound of an Alexei Emelin point shot at 11:25. A recent call-up, Hanley's assist gave him five points in five NHL games.
The Red Wings, coming off a 3-2 win over Buffalo on Monday night, roared back with three power-play goals in the second. It started when Emelin was given majors for interference and fighting for a hit into the boards that briefly shook up Larkin.
Nyquist picked the top corner with a shot at 12:33 and Mantha, a rookie who had more than 40 family and friends in the crowd, scored through a wild scramble in front of Condon at 13:17.
"It was pretty exciting in front of friends and family, but a goal with no win doesn't mean anything," Mantha said.
Green put a wrist shot through traffic and in off the far post at 16:20.
Montreal tied it at 3 in the third period when Andrighetto converted a tip-in for his seventh goal. Then Alex Galchenyuk fed Pacioretty for his 27th of the season at 11:18.
Mrazek was pulled after allowing four goals on 27 shots against Pittsburgh on Saturday. He was in the Vezina Trophy conversation earlier in the season, but has been yanked five times since Feb. 14.
NOTES: Montreal goaltender Carey Price, out since Nov. 25 with a lower-body injury, is expected to travel with the team for games Thursday in Tampa Bay and Saturday in Florida. Forward Brendan Gallagher, out since March 5, will also travel and hopes to play in at least one of the games.