Pelfrey Allows Four Runs, Tigers Fall 5-3 to White Sox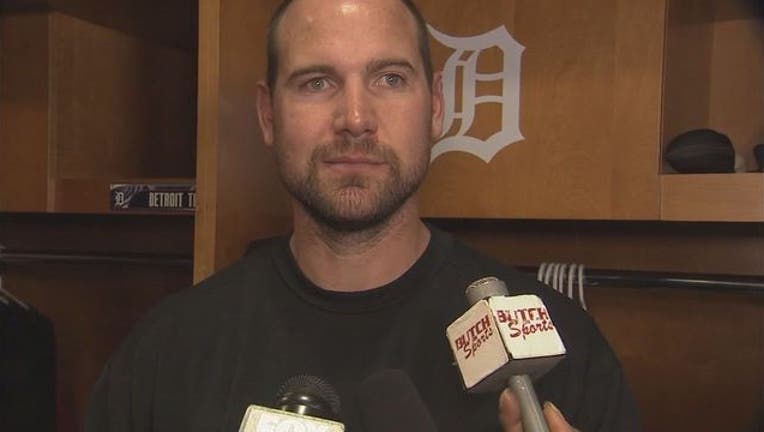 article
CHICAGO (AP) - Chris Sale was dominant for much of Wednesday night, though the left-hander believes the key to his success was how he handled the one stretch where he struggled.
Sale allowed three runs in seven innings to become the first 11-game winner in the majors, leading the Chicago White Sox to a 5-3 victory over the Detroit Tigers.
He survived a shaky third inning in which he allowed all three runs and five of the six hits he surrendered.
"I tried to keep my emotions in check. There was a lot of ballgame left," said Sale, who was 1-2 with a 6.75 ERA in his previous four starts. "Sometimes you get out there and get frustrated.
"That's a hard enough team that can beat you by themselves. You don't want to help them out. So just focus and try to get back on."
Sale (11-2) allowed just two baserunners in his final four innings. He threw a season-high 119 pitches, giving a tired Chicago bullpen much-needed rest.
Nate Jones worked a perfect eighth inning and David Robertson pitched the ninth for his 16th save in 18 chances.
Rookie Tim Anderson, who was moved into the leadoff spot on Monday, had three hits and three runs scored, and Todd Frazier drove in the go-ahead run as Chicago won two of three in the series between AL Central rivals.
Jose Iglesias had a two-run home run for the Tigers. Mike Pelfrey (1-7) allowed four runs in six innings.
"He had a couple of leadoff walks, but he pitched well, though," Tigers manager Brad Ausmus said. "His velocity was good. He got ground balls, got a couple of double plays. He certainly kept us in the game and gave us a chance to win."
After the potent Detroit offense battered Chicago starters early and often in the first two games of the series, Sale looked to restore order and retired the first six batters as the White Sox took a 1-0 lead in the bottom of the first on a sacrifice fly by Melky Cabrera.
But then the Tigers started the third with four straight hits, including Iglesias' homer, to take a 2-1 lead. The advantage grew to 3-1 later in the inning on a two-out, run-scoring single by Nick Castellanos following an intentional walk to Miguel Cabrera.
Detroit might have scored more, but James McCann, who led off the third with a double, was thrown out at the plate by center fielder J.B. Shuck for the first out while trying to score on a single by Mike Aviles.
Sale settled down from there.
Chicago pushed across single runs in the fourth and fifth innings, on RBI ground outs by Brett Lawrie and Adam Eaton, to tie it at 3. Frazier added a sacrifice fly in the seventh to put the White Sox on top 4-3, and put Sale in line for the win.
Anderson led off the seventh with a single and advanced to third on a ground-rule double by Eaton.
Chicago added an insurance run in the eighth on a RBI triple by Schuck.
"You put your guys in a hole and they get you out of it and get you a win as well," Sale said. "It's huge taking a series before going on the road. Hopefully that gives us a boost."
MISSED SALE
Victor Martinez, who sat out his third straight game with a balky right knee, is 18 for 36 with four homers and nine RBIs against Sale. Ausmus said he wasn't tempted to put Martinez in the lineup, even though he pinch hit in the ninth inning.
"We need Victor for the entire season," Ausmus said. "Unfortunately, one of the days he needs to have off is against someone he's done pretty well against."
ONLY THE BEST
Iglesias has two homers on the season, off Sale and Max Scherzer of the Washington Nationals.
TRAINER'S ROOM
Tigers: OF Cameron Maybin was back in the lineup after sitting out Tuesday to rest his left wrist. He broke it in spring training and it still gives him occasional pain.
UP NEXT
Tigers: RHP Justin Verlander (6-5, 3.77 ERA) pitches the opener of a four-game at Kansas City on Thursday night. LHP Danny Duffy (2-1, 2.94) goes for the Royals.
White Sox: LHP Jose Quintana (5-7, 2.66 ERA) looks to snap a six-game losing streak Friday night against Indians RHP Trevor Bauer (4-2, 3.69) in the opener of a three-game series at Cleveland. Quintana has received a total of four runs of support in his last six starts.