Pirates-Tigers become 28th postponement in majors this year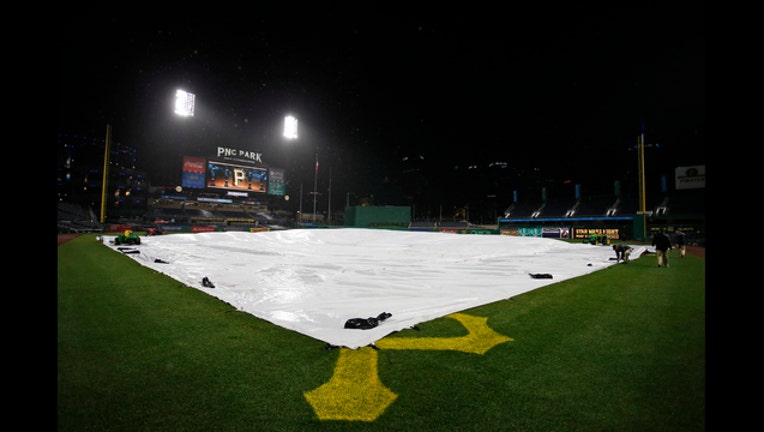 article
PITTSBURGH (AP) - Steady rain forced the Pittsburgh Pirates and Detroit Tigers to postpone the opener of their three-game interleague series on Tuesday.
The game was the 28th postponement in the majors this season, the most related to weather through April since the commissioner's office started keeping those records in 1986. Baltimore and Tampa Bay were also rained out on Tuesday.
Detroit and Pittsburgh will make up the game with a straight doubleheader on Wednesday starting at 4:05 p.m.
This is the second time the teams will play a doubleheader this season and the third time they've had to reschedule due to weather. Wintry conditions pushed back opening day at Comerica Park on March 29 and their game on March 31 was also postponed. Pittsburgh swept a doubleheader from the Tigers on April 1.
Pittsburgh will send out Chad Kuhl (2-1, 4.57 ERA) in Game 1 against Detroit's Jordan Zimmerman (1-0, 7.71). Jameson Taillon (2-1, 2.86) will face Matthew Boyd (0-1, 1.40) in Game 2.