Pistons lose 107-90 to Cavaliers, fall behind 2-0 in 1st round series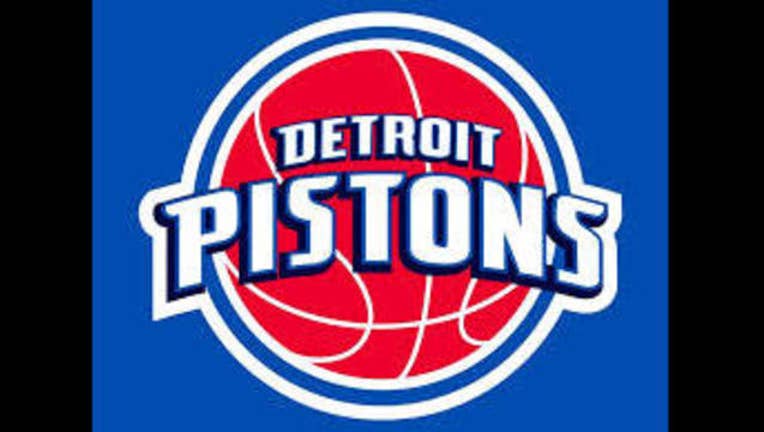 article
CLEVELAND (AP) — LeBron James scored 27 points, J.R. Smith made seven of Cleveland's NBA playoff record-tying 20 3-pointers, and the Cavaliers opened a 2-0 lead in their series with a 107-90 victory over the Detroit Pistons on Wednesday night.
The top-seeded Cavs put away the up-and-coming Pistons in the third quarter, outscoring them 27-15 to protect home-court advantage.
There was nothing easy about their first two wins and the Cavs, favored to win the Eastern Conference and return to the finals, will have their work cut out when the best-of-seven series resumes on Friday night at Detroit.
Kyrie Irving added 22 points for Cleveland, which went 20 of 38 on 3s and tied the postseason record shared by Golden State (2015), Dallas (2011) and Seattle (1996).
Andre Drummond scored 20 and Reggie Jackson 14 for the Pistons, who have lost 10 straight playoff games against Cleveland. Drummond was just 4 of 16 from the line.
Smith's outside shooting was a welcomed addition for the Cavs, who got 81 points from James, Irving and Kevin Love in Game 1 but can't count on that production from them every time. Smith scored only nine points in the opener, but that didn't deter him from firing away and he finished 7 of 11 from long range.
The Cavs are counting on Smith, who had a rough postseason last year, when he was suspended in the first round and shot poorly in the NBA Finals.
Cleveland made six 3s in the third when it twisted a five-point deficit into a 14-point lead.
The biggest 3 in the spurt came from James, who after knocking down his shot, raised three fingers on both hands while standing just a few feet away from Pistons coach Stan Van Gundy.
It was some payback for James, who had refused to get caught up in a verbal battle between games with Van Gundy. Detroit's talkative coached had complained during Game 1 that James got preferential treatment, earning him a $25,000 fine by the NBA.
James played 22 of 24 minutes in the first half as coach Tyronn Lue leaned on the four-time league MVP to give a boost to his second unit.
Playing in his 180th career playoff game, James had a quiet first quarter, scoring just two points as he eased himself into the flow.
But after scoring on an alley-oop dunk from Matthew Dellavedova on Cleveland's first possession in the second, James went on a four-minute tear he capped with a two-handed jam punctuated by him hanging on the rim and swinging in celebration.
Following his dismount, James screamed as he backpedaled on defense as his teammates erupted on the bench and Cavs fans high-fived throughout Quicken Loans Arena.
The Pistons, though, wouldn't buckle and were within 55-53 at halftime despite Drummond making just 3 of 12 free throws.
Before Game 2, Van Gundy was confident his young squad was capable of playing better than it did in the opener.
"I didn't come out of the game feeling like, 'Hey, we played one of our best games of the year,'" he said. "I don't think that was the case at all."
The Cavs, too, felt they could take it to another level and James reminded the Pistons who's the bully in the East.
He backed down rookie Stanley Johnson several times, and as he passed Detroit's rookie during a timeout, James delivered an intentional shot with his shoulder.
TIP-INS
Pistons: Van Gundy opened his availability before the shootaround by joking that he should have been on Sports Illustrated's list of the 50 most fashionable people in sports. "The fact that I wasn't on that list is a travesty," he said. "I'm known for my fashion, am I not? C'mon. I was very disappointed." ... Detroit was one of the most balanced teams during the regular season as its starters all scored in double figures in a league-high 27 games.
Cavaliers: While Van Gundy does his best to "work" the officials, Lue doesn't favor the practice. "Never will," he said. "I just don't do it. I played 11 years in my career and I never got a technical foul. I just don't believe in it." ... James moved past Michael Jordan in postseason games played and into a tie with Dennis Johnson for 16th on the career list.