Rangers Hit 5 Homers in 10-5 Victory over Tigers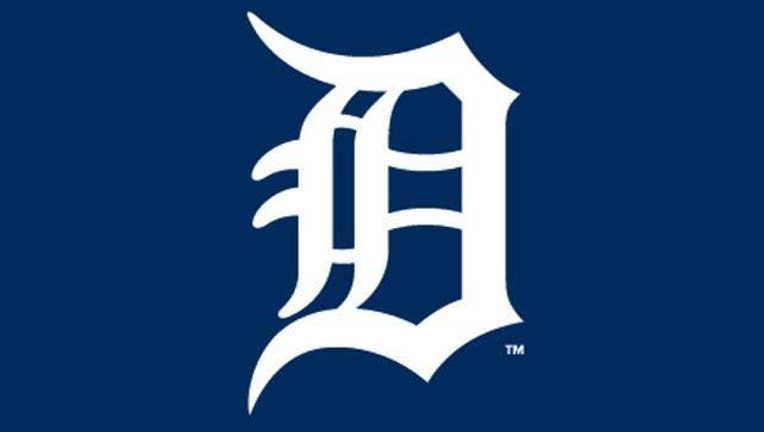 article
DETROIT (AP) - Adrian Beltre and the Texas Rangers overcame the loss of their starting pitcher with a barrage of home runs.
Beltre hit two of Texas' five homers, and the Rangers slugged their way to a 10-5 victory over the Detroit Tigers on Saturday.
Rougned Odor, Nomar Mazara and Mitch Moreland also went deep for the Rangers, who scored five runs in the sixth inning and overcame an injury-shortened start by A.J. Griffin.
"Any time Beltre shows up in a batter's box or baseball field you look for special things to happen," Texas manager Jeff Banister said. "He's monster strong so when he gets the barrel to it, it's loud."
The Tigers led 5-2 entering the sixth, but Odor led off with a single and scored on Mazara's double. Beltre then tied it with an opposite-field homer.
Moreland's two-run shot off reliever Kyle Ryan (0-1) later that inning gave Texas the lead.
Anthony Ranaudo (1-0) got the win. Shawn Tolleson was credited with his 10th save in 12 chances — he came on to strike out Anthony Gose with the bases loaded for the final out.
Ian Kinsler homered for Detroit, which has lost five straight.
Mike Pelfrey allowed five runs and seven hits in five-plus innings, squandering a good chance to earn his first victory since signing with the Tigers in the offseason. He allowed consecutive homers by Odor and Mazara to start the game.
Detroit took a 3-2 lead in the third on a two-run single by Nick Castellanos, and Kinsler added a two-run homer in the fourth off Ranaudo.
Griffin was pulled after throwing 53 pitches because of stiffness in his throwing shoulder. He allowed three runs and four hits in 2 2/3 innings, walking three and striking out two.
Beltre's tying homer came on an 0-2 pitch by Pelfrey in the sixth, and the Detroit bullpen couldn't stop the Texas onslaught. Beltre hit another two-run shot in the seventh to make it 9-5.
"I'm embarrassed," Pelfrey said. "These guys gave me a three-run lead in the sixth inning and I couldn't hold it. That's on me. I feel terrible."
Detroit had men on first and second in the eighth when J.D. Martinez's dribbler to the right of the plate turned into an inning-ending double play. Martinez, believing the ball was foul, didn't run it out and was still near the plate when the Rangers completed the relay from second to first. He and manager Brad Ausmus argued to no avail.
SHORT START
Griffin's exit snapped a streak of 33 starts in which he had completed at least five innings. The last time he had gone fewer than five innings in a game was April 22, 2013, at Boston, when he lasted only four. Griffin was pitching for Oakland then.
Griffin had the third-longest active streak in baseball behind Jake Arrieta of the Chicago Cubs (43 starts of at least five innings) and Madison Bumgarner of San Francisco (36).
"I feel all right," Griffin said. "The shoulder's a little sore right now but had some tightness out there, couldn't get extended and couldn't get the pitches to do what I wanted to do."
RARE PROBLEM
Pelfrey has had his struggles lately, but the home runs he allowed were unusual. He gave up only 11 all of last season.
This was his first time allowing three homers in a game since May 10, 2011, when he was with the New York Mets. And when it happened then, it was in a game at Colorado.
After the two homers to start the game, Pelfrey settled in and allowed only two more baserunners through the end of the fifth. But all that good work was undone in the sixth.
TRAINER'S ROOM
Rangers: Texas will hope Griffin's shoulder isn't a problem going forward. This year is his first in the majors since 2013. He had elbow surgery in April 2014.
Tigers: Ausmus said OF Cameron Maybin (left wrist fracture) has still been dealing with a bit of soreness.
UP NEXT
Rangers: Texas LHP Martin Perez (1-2) takes the mound in the series finale Sunday. The Rangers have given him only 3.09 runs of support per nine innings this season.
Tigers: Justin Verlander (2-3) tries to bounce back Sunday after allowing seven runs against Cleveland on Tuesday.