Red Wings Trade Datsyuk & 16th Pick to Coyotes for the 20th & 53rd Picks, Plus Joe Vitale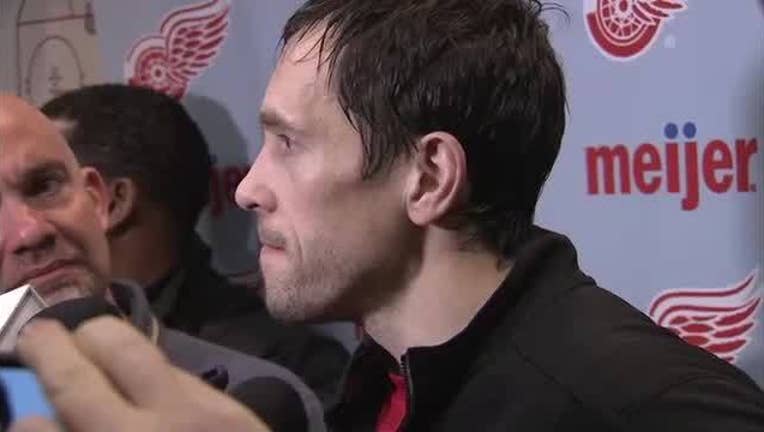 BUFFALO (WJBK) - With Pavel Datsyuk retiring from the NHL and heading to the KHL, many didn't think Red Wings' General Manager Ken Holland could trade Datsyuk's 7.5 million dollar salary cap hit.  Early in the 2016 NHL Entry Draft Ken Holland proved all the doubters wrong.
According to NHLNumbers.com, the Red Wings now have approximately 22 million in cap space and are likely going to make a strong push for Tampa Bay Lightning all-star and free-agent forward Steven Stamkos.
At midnight Friday night teams can start talking to free agents, but can't sign them until July 1st.
Joe Vitale (concussion) only played in one game last season.  The 30-year-old forward has 11 goals and 34 assists in 234 regular season NHL games for the Pittsburgh Penguins & Arizona Coyotes.
The Red Wings used the 20th pick on 18-year-old defenseman Dennis Cholowski from British Columbia. The 6'1", 177 pound defenseman is heading to St. Cloud State.   
Follow @FOX2Sports for all your Red Wings news.