Report: MSU basketball named in federal corruption investigation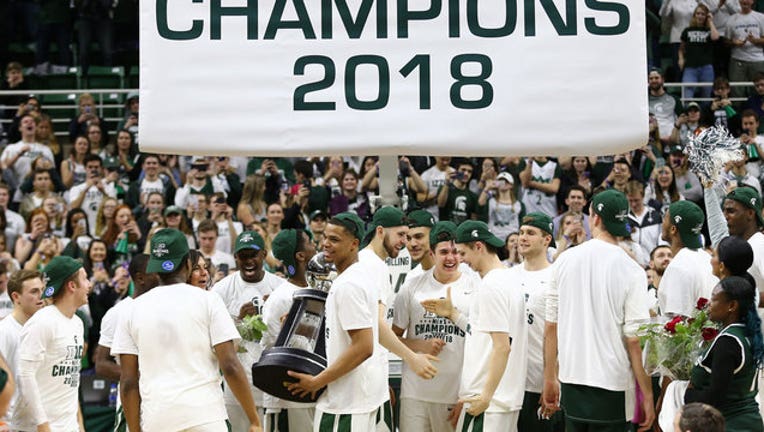 article
(WJBK) - A report from Yahoo! Sports says Michigan State's basketball program has been named in a federal corruption investigation.
Yahoo! Sports reported Friday that the investigation targets at least 20 Division I programs and more than 25 players, saying it appears they've violated the NCAA's amateurism rules. 
Yahoo! says it obtained federal documents related to the investigation, and reports Michigan State's Miles Bridges is specifically named in the documents.
Yahoo! says the documents link some of the biggest stars, including Bridges, to specific potential extra benefits for either the athletes or their family members. 
The NCAA released a statement Friday morning following the report, saying they will cooperate with federal prosecutors to identify and punish the unscrupulous parties.
"These allegations, if true, point to systematic failures that must be fixed and fixed now if we want college sports in America. Simply put, people who engage in this kind of behavior have no place in college sports. They are an affront to all those who play by the rules. Following the Southern District of New York's indictments last year, the NCAA Board of Governors and I formed the independent Commission on College Basketball, chaired by Condoleezza Rice, to provide recommendations on how to clean up the sport. With these latest allegations, it's clear this work is more important now than ever. The Board and I are completely committed to making transformational changes to the game and ensuring all involved in college basketball do so with integrity. We also will continue to cooperate with the efforts of federal prosecutors to identify and punish the unscrupulous parties seeking to exploit the system through criminal acts."
- NCAA President Mark Emmert