Romine Helps Tigers End Streak, Beat Nats 5-4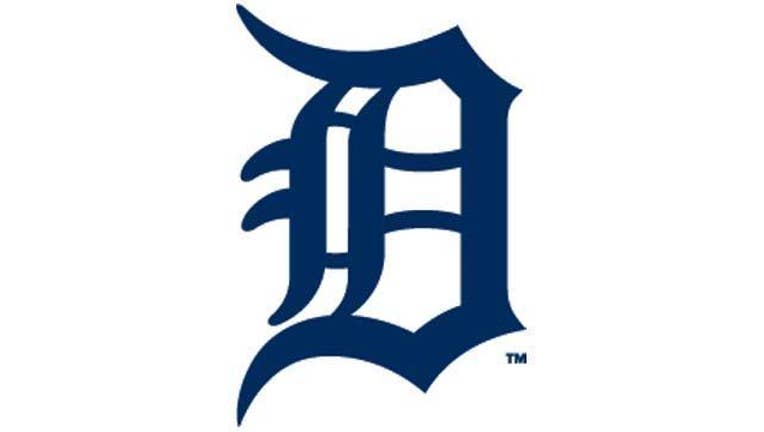 article
WASHINGTON (AP) - This much seemed clear: No one — on the Detroit Tigers or the Washington Nationals — was completely sure whether the tiebreaking run would be allowed or an automatic double play would be called based on the new slide rule.
As it turned out, this one went the Tigers' way, helping them end a seven-game losing streak.
Andrew Romine drove in a pivotal run on a play that withstood a replay challenge, Miguel Cabrera tacked on a pinch-hit RBI right afterward, and Detroit overcame Ryan Zimmerman's two homers to beat Washington 5-4 on Tuesday night.
"It was 50-50," Romine said. "Me and (Tigers first base coach Omar Vizquel) and (Nationals first baseman Zimmerman) were standing at first, kind of going, 'I have no idea. Nobody knows what the call is going to be.' We were just kind of guessing really."
The Tigers trailed 3-2 before scoring three runs in the sixth off Joe Ross (3-2). After James McCann's RBI single tied it, Romine came up with the bases loaded and one out. His grounder led to a forceout at second base, but Romine beat shortstop Danny Espinosa's throw to first in a bid for a double play.
Because Anthony Gose's slide was not near the bag at second, Washington hoped Romine would be called out on review, based on this season's rule governing how a baserunner must slide. But Gose did not make contact with Espinosa, and the play stood as called on the field.
"The way our luck has been going with the replay recently, I had one finger crossed in my back pocket," Tigers manager Brad Ausmus said. "The rule says it has to alter the play or have an effect on the play, and it didn't seem to have an effect on the turn of the double play."
Nationals manager Dusty Baker said he was not aware that for the automatic double play to be invoked, the runner must not only fail to slide to — and stay on — the bag at second, but he also must hinder the throw to first base, which Gose was judged not to have done.
Nationals second baseman Daniel Murphy — who fielded Romine's grounder and tossed the ball to Espinosa, and also was involved in the Chase Utley play during last year's postseason that resulted in the rule change — said of Tuesday's play: "I think everybody saw the replay, and with the rules that we've been given by Major League Baseball, I thought it was warranted as an illegal slide."
Given the way things have been going for his team lately, Ausmus was asked whether the outcome of that particular play was the sort of break the Tigers needed.
"It helped," Ausmus said. "I did tell Gose: 'Don't ever slide like that again.'"
Cabrera then produced a bloop single to add an insurance run and make it 5-3.
There were, to be sure, other pivotal moments in this game.
For example, Bryce Harper came up as the potential go-ahead run in the ninth, but right-handed closer Francisco Rodriguez intentionally walked the lefty-hitting, reigning NL MVP to put two men on with one out for righty-hitting cleanup batter Zimmerman, he of a two-run shot in the fifth off Michael Fulmer (2-1) and a solo shot in the seventh off reliever Drew VerHagen.
"I just felt better righty-on-righty at that point," Ausmus explained.
It worked.
Rodriguez struck out Zimmerman swinging, then got Murphy to fly out for his eighth save.
In the eighth, with Alex Wilson pitching for Detroit, pinch-hitter Clint Robinson — who ended Monday's game with a homer in the bottom of the ninth — hit a double. Wilson Ramos tried to score from first but was thrown out at home on a relay from center fielder Gose to shortstop Romine to catcher McCann.
"That was a heck of a relay. That ball was way the heck out there. They had to make two perfect relay throws to the plate. You've got to give them credit," Baker said. "You can't blame my third base coach. I'll take that one for not pinch-running for him."
COLLECTING HITS
Tigers 1B Victor Martinez hit four singles. ... Tigers 3B Nick Castellano hit a two-run homer for the second night in a row. This one came off Ross, the only qualified starting pitcher in the majors to not have allowed a homer this season.
UP NEXT
Former teammates and current friends, Nationals RHP Max Scherzer (3-2, 4.60 ERA) will face Tigers RHP Jordan Zimmermann (5-1, 1.10 ERA) in Wednesday's series finale.