Royals rejoice as game against Tigers postponed due to cold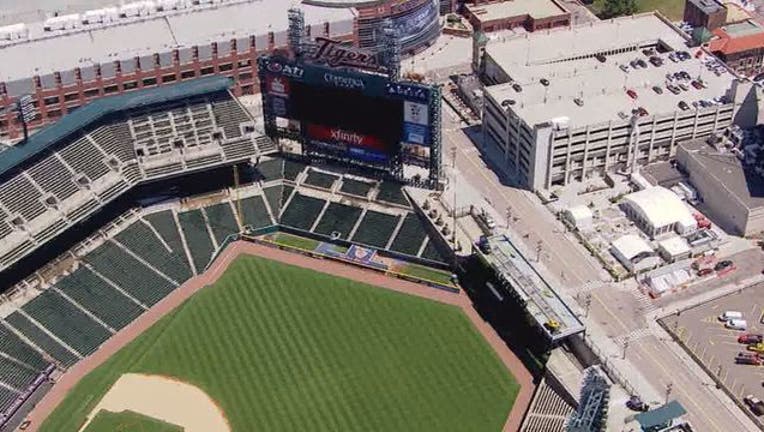 article
DETROIT (AP) - The Kansas City Royals celebrated as if they had won.
They cheered Wednesday morning when their scheduled game against the Detroit Tigers was postponed due to inclement weather.
"It's perfect news," Royals shortstop Alcides Escobar said. "It's not easy to play in this weather. Everybody saw what happened in the last game."
With a postponement looming as a possibility on Tuesday, Kansas City breezed to its first victory of the season on a chilly, rainy afternoon. The Royals beat the Tigers 1-0 in 2 hours, 17 minutes.
"It's really hard for the hitters," Escobar said. "The ball doesn't go anywhere even if it you hit it hard. Nobody wants to play like that."
"The teams in the AL Central they should start on the West or South side where it is hot."
On Wednesday morning, it was barely above freezing in the Motor City and a stiff wind made pennants flap beyond the outfield wall at Comerica Park. The postponed game is scheduled to be made in a day-night doubleheader on April 20.
"They didn't want to play and our guys were in about the same mode just because it's so ugly out there," Tigers manager Ron Gardenhire said. "We played in it yesterday, and that was a rough one."
Detroit (1-4) has had three postponements in the season's first week. The Tigers may not play in much better weather in Chicago and Cleveland during an eight-game trip that starts Thursday at the White Sox.
"Somebody made a schedule and put all the northern teams up north," Gardenhire lamented. "We've always said we should start south, but we don't make the schedule. We can't do anything about. We've got Chicago, and I know what we're expecting there, and then we've got four night games all in Cleveland."
Right-hander Jordan Zimmerman remains the Tigers' scheduled starter Thursday in Chicago, where Daniel Norris will be used out of the bullpen after losing his start Wednesday.
Following a day off, the Royals (1-3) will play at Cleveland on Friday. Manager Ned Yost knows snow, rain, cold and windy conditions may affect more games early in the season.
"We just can't get on a roll," Yost said. "It seems like everywhere we go, we're having the same thing. We play a day, we're off a day. Yeah, it makes it hard, but again you can't control it, so you just deal with it."