Sheahan Lifts Red Wings over Wild 3-2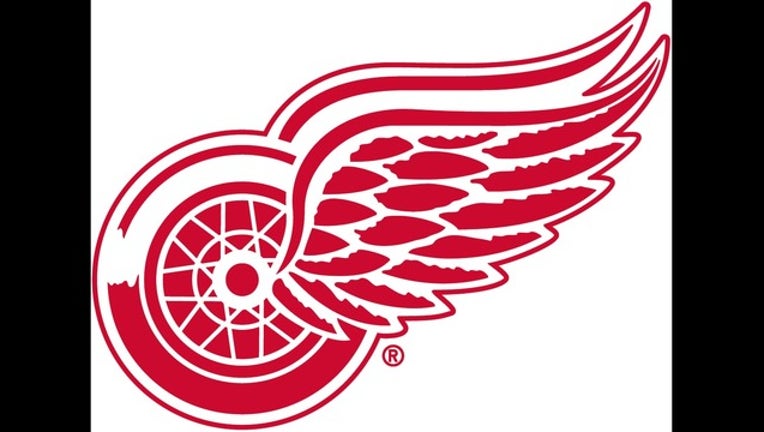 article
DETROIT (AP) - Riley Sheahan is playing some of his best hockey at the right time for the Detroit Red Wings.
Sheahan had a goal and an assist to lead the Red Wings to a 3-2 win over the Minnesota Wild on Friday night in a game with playoff implications for both teams.
Detroit remained one point behind Boston for third place in the Atlantic Division after the Bruins beat the Blues 6-5. Minnesota, meanwhile, entered with a five-point lead on Colorado for the final Western Conference wild-card spot.
The 24-year-old Sheahan scored Detroit's third goal. He has four goals and six points in the last five games.
"We did a lot of good things tonight and hopefully we can carry this into the next one," Sheahan said.
Gustav Nyquist had two assists, including on Sheahan's goal.
"He's been playing well and has made some nice plays," Nyquist said of Sheahan. "He's been scoring a lot of goals lately. He plays in all situations for us."
"He's got great jump right now," Red Wings coach Jeff Blashill said. "Some of that is confidence. When you get confidence, you play better. It's hard to explain. You have to earn it. He's earned it."
Dylan Larkin scored on a power play in the first period and then Tomas Tatar put Detroit up 2-0 2:32 into the second period.
After Jonas Brodin scored for Minnesota with 4:18 left in the second, Sheahan got his goal 2:08 into the third.
Mikael Granlund scored for the Wild 9:43 into the third.
"I think until they scored their second goal, we were not playing our game and then we started to play our game," Granlund said.
Detroit goalie Jimmy Howard had 20 saves, while Devan Dubnyk made 26 stops for Minnesota.
"Jimmy has been playing well for us, but we have confidence in both our goalies," Nyquist said. "We know we've let up too many goals but it's not been their fault. The guys in front have to do a better job. Jimmy has done well."
Larkin got his team-leading 23rd goal 12:52 into the first when his shot deflected off Dubnyk's glove. It secured the seventh straight game the Red Wings have scored on the power play.
"We had a couple of penalties that shouldn't have happened," Wild interim coach John Torchetti said. "You can't take those penalties and give them those opportunities."
In the second, Tatar took a backhand pass from behind the net by Gustav Nyquist and shot it past Dubnyk's right side.
The Wild scored when Brodin fired a slap shot past Howard after Detroit had problems clearing the puck.
"We played a good 60 minutes," Nyquist said. "We didn't have too many breakdowns today. And I thought that was a big positive."
After Saturday night's game at Toronto, the Red Wings face two of their closest competitors for a playoff spot — Philadelphia and Boston — on Wednesday and Thursday nights, respectively.
"For the last few years, that's the way it's been, we've had to battle our way into the playoffs," Nyquist said. "We know we control our own fate. As long as we keep winning, we're good. We have to empty our tanks. We know there's nothing to save it for."
Minnesota is at Winnipeg on Sunday.
"Detroit got the huge two points and we didn't," Granlund said. "Now we go to Winnipeg and see what happens."
NOTES: Minnesota strengthened its playoff bid with a 10-4-1 mark in March and was 6-1 to close out the month. ... ... The Wild have five players that are alums of the U.S. National Development Team in Ann Arbor — Charlie Coyle, Zach Parise, Jordan Schroeder, Jason Zucker and Ryan Suter.