Tigers continue 2016 roller coaster ride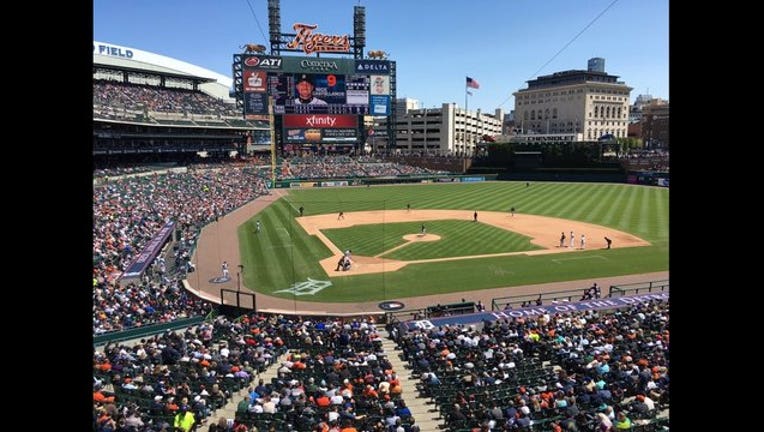 article
Rise up Detroit Tigers fans, we can breathe a sigh of relief as we all come to realize that this season is not lost, it's just beginning.
There was a very different atmosphere, a very different feel this week in Tiger Town as the Tigers had a productive and satisfying week, winning 5 out of 6 games (against the weak Twins and Rays) and saw some of their major power players like Miguel Cabrera, Ian Kinsler and Victor Martinez provide some exciting moments that made us all feel as if this team may be awakening from its slumber to finally start playing good, playoff caliber baseball.
The pitching was still suspect but the offense did its job and was able to provide the runs at the right times. That, my friends, is called success.
And let us not forget about Cameron Maybin or J.D. Martinez this week! Maybin has been crushing it and Martinez looked like the power hitting beast that he was last year. Needless to say, it was a good week for the Tigers offense. A much needed good week after the offense had been sputtering and fizzling out literally all season.
However, even with the good week we must look at reality. The Tigers are still under .500 and trail the leader of the Chicago White Sox by almost 5 games.
So this is the question, was the resurgence of the offense and one dirty sweatshirt enough to save Brad Ausmus' job as Tigers manager?
In my humble opinion, I emphatically say yes. To be honest, I never thought his job was on the line at all. Baseball is a game of endurance, patience and streaks. The Tigers are a very talented team but need to find their identity, they need to find their groove.
The team needs to figure out who they are and how they play. I believe they are doing that right now and when it all comes together, it will be a World Series winning beautiful thing. 
However, with that being said, is it fair to all of us fans that we must go through this process again? Is Ausmus the sole answer to the question of why have the Tigers underachieved this year? It seems like every year we fans say the same thing and it is getting a little old. I don't know about you but I am tired of seeing my favorite baseball team underachieve. Especially when you have one of the best Major League hitters of all-time in Miguel Cabrera.
So no, this mess of a season so far is not Ausmus's fault by any means. Is it fair that we blame him for Anibal Sanchez losing his magic or why Kyle Ryan, Drew VerHagen and Mark Lowe give up more runs than innings they pitch a year? What about Justin Upton striking out more times than he has at bats?
Some of you will point to the excuse that the team is not prepared or ready to play every day and that is why the Tigers have been losing. I call garbage on that.
MLB players have been playing the game for the better part of their lives. If they are not ready to play every day by now, then they have no one to blame except themselves. Anyone who thinks otherwise is downright foolish and has never been in a locker-room before.
Actually, I believe Ausmus has been managing most games well this year, an improvement over what I would've said in any of the other year he's been the Tigers skipper.
I mean, if the Tigers were to release him today, who would replace him? Name me someone who would come in and do a better job right now.
Don't worry, I'll wait.
If the Tigers are going to cut bait with Ausmus and declare the season over, then newly appointed General Manager Al Avila needs to honestly take a second to stop and think about if it's time to press the reset button on the whole thing?
I ask you, is it time to press the reset button? Would you?
On a final note, let me take a quick second to squash a rumor. I have gotten some emails from you all about Jim Leyland and if he is coming back and my thoughts. My answer to that is no. As much as I would like to see the chain smoking veteran sit in the dugout in his Old English D every day that just is not going to happen.
Another possible saving grace for Ausmus as we approach the final week of May is that the Tigers have series against the Phillies and A's on the docket this week. Both beatable teams, two teams the Tigers should beat.
So, what do you think? Has Ausmus saved his job or is his fate still inevitable?