Tigers lose 7-5 to Indians on Brantley's late homer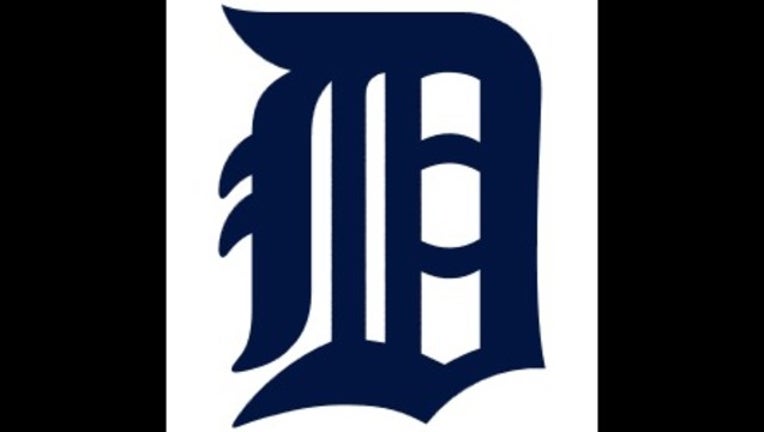 article
CLEVELAND (AP) — Two replay reversals and a late two-run homer lifted the Cleveland Indians over the Detroit Tigers.
Michael Brantley homered twice, including a two-run drive off Blaine Hardy in the eighth inning Thursday night as the Indians beat Detroit 7-5.
"I tried to sneak that pitch by Brantley, but obviously, it didn't work," Hardy said. "I thought the 2-2 pitch before was close, but I didn't get the call. Sometimes, umpires will give you that, and sometimes they won't."
The overturned calls, the second denying Detroit the apparent go-ahead run in the seventh, played a major role.
"That's huge," said Indians manager Terry Francona, who also was successful on a second-inning challenge. "I don't remember that happening, but I'm glad it did."
Brantley, second in the AL with a .319 average, broke a 3-all tie with a leadoff homer in the seventh. Cleveland added a run, but Detroit tied it with two in the eighth.
With the score 5-5, Francisco Lindor walked on a 3-2 pitch with two outs against Hardy (4-3), and Brantley homered into the right-field seats.
"It feels great, but it's a team win," Brantley said. "The team gives you those opportunities to get back up to the plate. That's why you take one at-bat at a time."
Cody Allen (2-4) pitched 1 2-3 innings and struck out AL hitting leader Miguel Cabrera (.349) to end the game.
With their sixth straight home win, the Indians closed within four games of Texas for the AL's second wild card. Minnesota and the Los Angeles Angels are between the Rangers and Indians in the wild-card race.
Detroit tied the game in the eighth on Nick Castellanos' RBI double off Bryan Shaw and Andrew Romine's single against Allen.
Indians right fielder Lonnie Chisenhall had three assists, throwing out two runners at the plate. He became the first outfielder with three assists in a game since Kansas City's Mark Teahen in 2007.
Chisenhall also played a role in the overturned calls. Anthony Gose's second-inning single with runners on first and second put Detroit ahead. Chisnehall's throw from right field was cut off, which resulted in Gose getting in a rundown.
As the rundown dragged on, Chisnehall came in from the outfield, tagged Gose near second base and threw home, where Romine originally was called safe. The call was overturned and the resulting double play was scored 9-3-6-4-9-2.
With the Indians leading 3-2 and runners on second and third in the seventh, Kinsler lined a single to right for his 1,500th hit. Romine scored, and plate umpire Ed Hickcox ruled Gose beat Chisenhall's throw before that call was overturned.
Gose's second-inning single gave Detroit the lead, but Abraham Almonte's fourth-inning homer tied the score. Giovanny Urshela's two-run double put Cleveland ahead in the sixth.
Detroit starter Alfredo Simon, who was 4-0 against Cleveland this season, allowed five runs, five hits and three walks in 6 2-3 innings.
"Simon started out pitching well, but they caught up to him later," Detroit manager Brad Ausmus said. "He's had really good success against the Cleveland Indians, which is why I stuck with him."
Danny Salazar gave up three runs, seven hits and three walks in 6 1-3 innings.
GOOD NEWS
Tigers RHP Buck Farmer (right forearm) did not sustain damage in his elbow after experiencing tightness Wednesday during an 8-0 loss to Tampa Bay. Ausmus said Farmer had an MRI and ultrasound. "Buck will see a specialist before we determine the treatment going forward," the skipper said.
TRAINER'S ROOM
Indians: RHP Corey Kluber (strained right hamstring) is scheduled for a bullpen session Friday. Kluber, last season's AL Cy Young Award winner, played catch and did agility drills Thursday. He has not pitched since Aug. 29.
Tigers: All-Star SS Jose Iglesias (broken right middle finger) did not travel with the team on its seven-game trip to Cleveland and Minnesota. He will be re-evaluated in Detroit on Sept. 17.
UP NEXT
Tigers: RHP Justin Verlander makes his 24th career start in Cleveland, where he is 9-12 with a 5.35 ERA. He is 0-1 with a 3.75 ERA against the Indians this year.
Indians: RHP Cody Anderson pitches against Detroit for the second time this month. The rookie threw seven scoreless innings and earned a 4-0 victory at Comerica Park on Sept. 6.