Tigers pitcher Daniel Norris breaks Wrigley scoreboard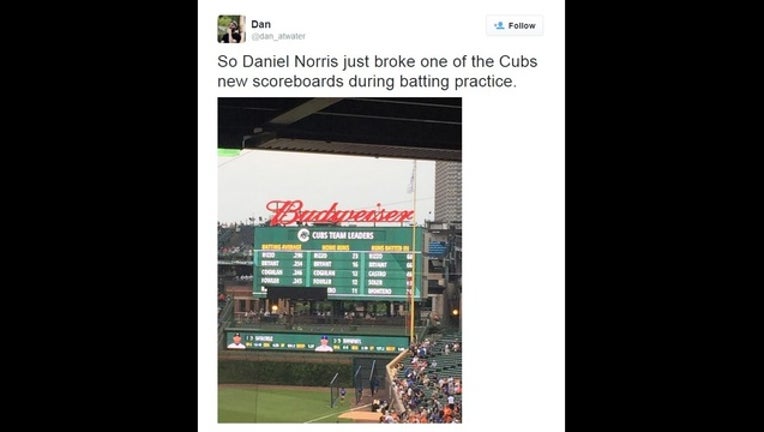 article
CHICAGO - The Detroit Tigers got a bounty in the David Price trade. One of them was the top ranked minor league pitcher for the Toronto Blue Jays in Daniel Norris. We learned Tuesday that he can hit too.
Daniel Norris took batting practice on Tuesday and broke part of the brand new scoreboards at Wrigley Field. 
The smashed scoreboard is in right field and just debuted a few months ago.
For his credit, Norris apologized to the Cubs for doing it:
The Cubs installed the electric scoreboards in both right and left field this year. Sections of the bleachers were closed for most of the first few months of the season.
Norris takes the mound Wednesday in Chicago as the Tigers go to sweep the two-game series. Since the Cubs are in the National League, that means Norris will be at the plate a few times for the Tigers, making those plate appearances must-watch at bats.