Tigers put Norris on DL with groin issue, call up Hardy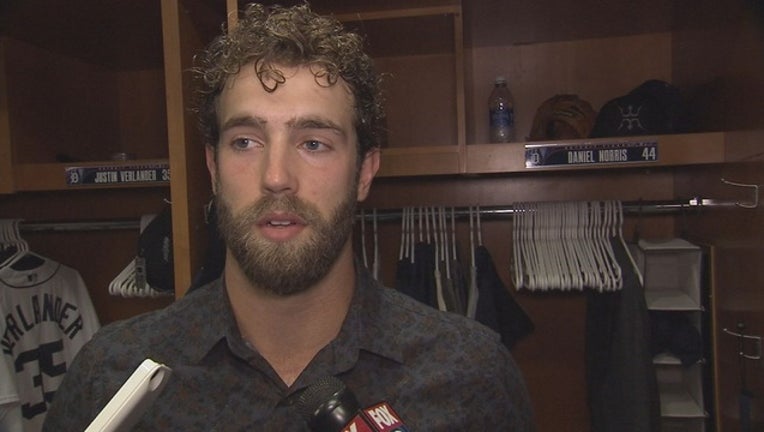 article
DETROIT (AP) - The Detroit Tigers have put left-hander Daniel Norris on the 10-day disabled list with a strained left groin.
Norris lost his third straight start Wednesday night, allowing five runs in four innings of a 5-4 loss to San Francisco. He's 4-7 with a 5.29 ERA on the season.
With only four games left before the All-Star break, the Tigers didn't need a replacement starter for Norris. They recalled left-handed reliever Blaine Hardy from Triple-A Toledo before Thursday's game against the Giants.
Detroit will hope for a better second half from Norris, a 24-year-old whom manager Brad Ausmus described Thursday as "probably passionate to a fault."
"I think if he gets that harnessed, the mechanics will fall into order," Ausmus added.