Tigers Star Cabrera, Out With Stiff Back, Could Return Soon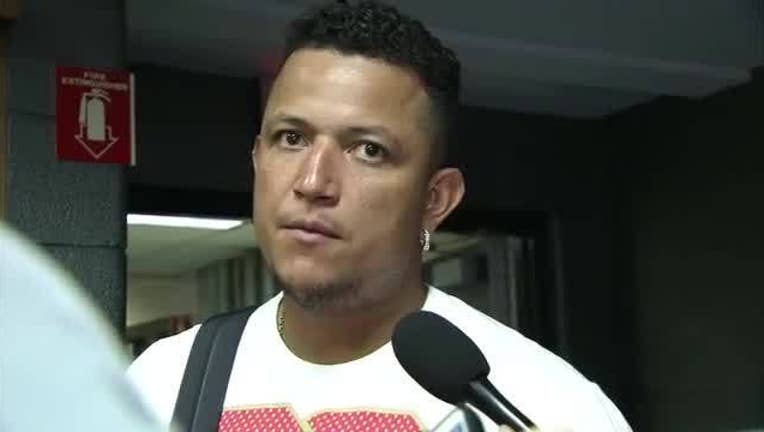 article
DUNEDIN, Fla. (AP) - Detroit Tigers slugger Miguel Cabrera could soon return to the lineup after being sidelined by back stiffness.
Cabrera has been out since leaving the Dominican Republic's game last Saturday in the World Baseball Classic.
Detroit manager Brad Ausmus said Cabrera might play Friday against Atlanta.
"Just not going to rush it," Ausmus said before Wednesday's game against Toronto. "There's no reason to rush it. He's got plenty of at-bats. We'll see how he is on Friday."
Cabrera hit .316 with 38 homers and 108 RBIs last season.
Outfielder J.D. Martinez, who sprained his right foot making a shoestring catch Saturday, is scheduled to be re-examined Friday.
Martinez hit .307 last year with 22 home runs and 68 RBIs.