Tigers trying to make the best of tough rebuilding process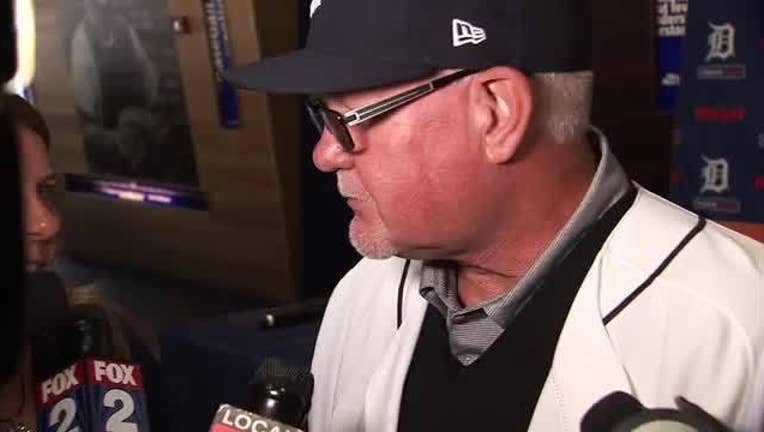 article
DETROIT (AP) - Ron Gardenhire sized up his new team's future in a way Detroit fans can surely appreciate.
"Rebuild is normally saved for automobiles," the new Tigers manager said recently. "I understand it. We're trying to do some things here, from the minor league system, all the way through, the way we go about it."
On the way to 98 losses last year, Detroit traded Justin Verlander, Justin Upton and J.D. Martinez, fully committing to a rebuilding process that could be painful, at least in the short term. The Tigers come into 2018 with low expectations - the bill has come due after years of win-now aggressiveness.
Detroit's expensive roster was not performing and the farm system wasn't good enough. So the Tigers began the difficult task of sending some of their biggest names elsewhere. Miguel Cabrera is the lone star still around, and he's coming off the worst season of his career. His big contract may keep him in Detroit for a while.
The Tigers still have Victor Martinez, as well, and right-hander Michael Fulmer is not far removed from his AL Rookie of the Year campaign in 2016. In Detroit, success over the next couple seasons may be defined by how many young, cost-controlled players the Tigers can build around. Fulmer's career is off to an impressive start, and third baseman Jeimer Candelario hit .330 down the stretch for the Tigers after being acquired in a trade last season.
As successful as Detroit has been over the past dozen years, this year may be a tough adjustment for fans, but the Tigers are hoping for brighter days in the not-too-distant future.
"This is the Detroit Tigers. Michigan loves their Tigers," outfielder Nicholas Castellanos said. "One rebuild isn't going to make or break stuff."
Here are some things to watch for with the Tigers:
NEW LOOK: Detroit hired Gardenhire to replace Brad Ausmus, but aside from that, the Tigers didn't have a particularly compelling offseason. They weren't about to make major additions, and many of their top players were traded before the end of last season. Detroit did send second baseman Ian Kinsler to the Los Angeles Angels in December , and the Tigers added outfielder Leonys Martin and right-hander Mike Fiers via free agency. Detroit's roster doesn't look much different from last September, but it's changed a lot since the beginning of the 2017 season.
ROOKIES TO WATCH: Winter meeting draft pick Victor Reyes could give the Tigers some depth in the outfield, and left-hander Ryan Carpenter led the Pacific Coast League in innings pitched last year while in the Colorado organization.
Right-hander Franklin Perez, who arrived in the trade for Verlander, will be a prospect to watch if he reaches the majors in 2018.
THEY'RE SET: Rebuilding teams rarely have a slugger like Cabrera, and if he can come close to his MVP form again, the Tigers will at least be a bit more watchable.
THEY'RE NOT: The Tigers finished last in the American League in ERA last year, and that was with Verlander on the team for most of the season. They have a young starter they can build around in Fulmer, but a lot would have to go right for this to be a good pitching staff.
ON DECK: Martinez, who had to deal with an irregular heartbeat last season, is expected back and healthy at spring training. He's entering the final season of his contract, so this could be the end of a distinguished run in Detroit for the steady designated hitter.