Verlander Starts & Cabrera Hits 3-Run Homer to Lead Tigers over Yankees 3-0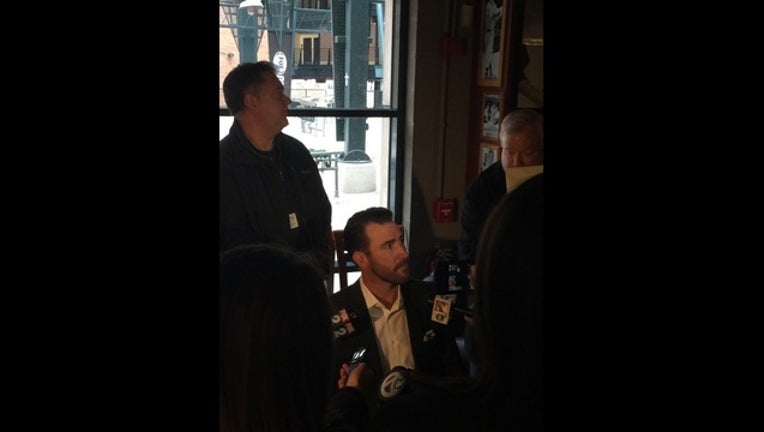 article
LAKELAND, Fla. (AP) - Justin Verlander's spring debut went quite well.
Verlander pitched two innings of one-hit ball, Miguel Cabrera hit a three-run homer and the Detroit Tigers beat the New York Yankees 3-0 on Friday.
Verlander struck out one and walked one. The right-hander, who won the AL Cy Young and MVP awards in 2011, went 5-8 with a 3.38 ERA in 20 starts last year.
"I feel healthy now, I am just trying to throw pitches," he said. "I feel good, everything is fine."
Cabrera walked in the first inning and homered against Vinnie Pestano in the third. He hit 18 homers last season, his fewest since 2003, and was limited by injuries to 119 games as Detroit finished last in the AL Central after four straight division titles.
Yankees starter Bryan Mitchell, competing for a rotation spot, pitched two hitless innings and struck out two.
STARTING TIME
Yankees: Mitchell said he was comfortable in his first start of the spring.
"I'm not trying to prove anything," said Mitchell, who was 0-2 with a save and a 6.37 ERA in 20 appearances with New York last year. "I just want to earn a spot in the rotation."
TRAINER'S ROOM
Yankees: RHP Masahiro Tanaka, coming off a procedure in October to remove a bone spur from his throwing elbow, made 33 pitches in his final bullpen session in preparation of his first start Sunday against Philadelphia.
"I thought it was very good," pitching coach Larry Rothschild said. "Quality of pitches, arm strength. I think he's progressing the way we'd like to see."
Tigers: Ausmus said RHP Anibal Sanchez (right forearm discomfort) could be ready to pitch in a spring game any day.
UP NEXT
Yankees: Non-roster RHP Tyler Cloy will start on Saturday against the Boston Red Sox.
Tigers: RHP Jordan Zimmermann will make his Tigers debut on Saturday against the Washington Nationals. Zimmerman went 13-10 with the Nationals last season.
NOW WHAT?
Tigers utility player Bryan Holaday is ready to do whatever he has to do to make the opening-day roster. Holaday is a catcher but is getting time at third base and left field this spring. He batted .281 in 24 games for the Tigers last season.
Holaday is getting used to changing gloves.
"I know I am not taking over for anybody but I just want to play the game," he said.
CITIZEN CHAPMAN
Yankees closer Aroldis Chapman says he is in the process of trying to become a U.S. citizen.
The Cuban native started the process last year.
LOOKING AHEAD
Yankees CF Jacoby Ellsbury will make his 2016 debut in the team's fourth game Saturday against Boston. Ellsbury wanted a few extra days of work before getting into a game.
"Nothing crazy," he said. "Just a few more reps of BP, running and fielding. I feel ready to go."
DH Alex Rodriguez is also scheduled to play in his second game Saturday. The slugger homered on the second pitch he saw Thursday against Philadelphia.