Zimmermann Expected to Miss at Least One Start for Tigers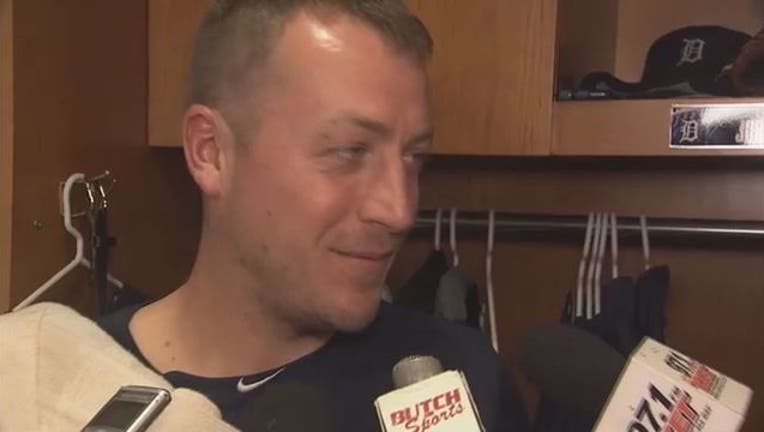 DETROIT (AP) - Jordan Zimmermann is expected to miss at least one start for Detroit, but Tigers manager Brad Ausmus says he's more optimistic now than he was Sunday, when the right-hander left his start in the sixth inning with a right groin strain.
Ausmus said Monday that Zimmermann has a Grade 1 strain, which is the lowest level. He said it would be a stretch for Zimmermann to make his next start Friday, but it's not clear yet if he'll have to miss any extra turns in the rotation.
Detroit has an off day Thursday, so the Tigers can skip Zimmermann's next turn without needing to add anybody to the rotation.
Miguel Cabrera, who left Sunday's game against Tampa Bay with a bruised left knee, is in the lineup Monday night against Philadelphia.