A chillier start and warm afternoon Wednesday before the next rainmaker tonight
Our gorgeous stretch of weather carries us through another day with a slightly less cool start and another warm afternoon coming under partly sunny skies.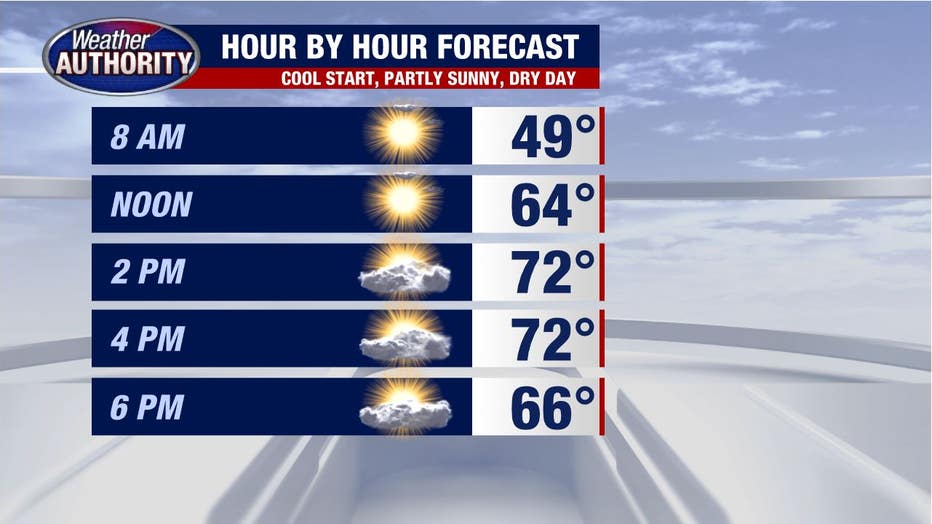 In the meantime, our next rainmaker is swirling out west and heading our way bringing some rain showers as early as sunset with periodic showers overnight and embedded thunder. One of our models has been honing in on storms impacting the early part of your Thursday morning commute.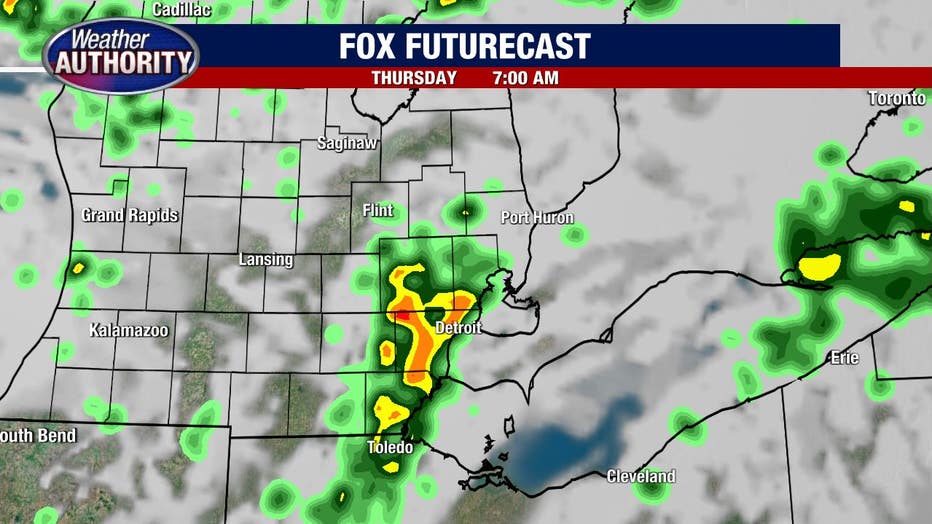 We may wind up with a lull after the morning action before scattered showers return later in the day, so not a total washout, but definitely the wettest day of the week. Rain totals still look to be held in check hanging around .25 inches - .50 inches.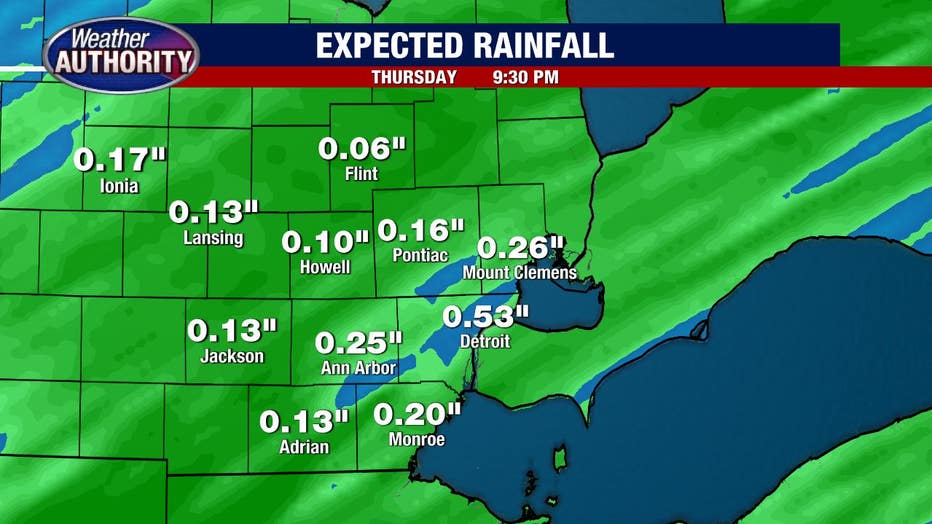 Chillier air spills in behind that system leading to highs in the 50's this weekend and mainly dry weather winning.