Air quality issues remain heightened across Southeast Michigan
(FOX 2) - Another air quality alert is in effect for Southeast Michigan. 
The index will range from unhealthy for sensitive groups to unhealthy for all levels, so limit outdoor exertion. The goal is to limit the amount of outdoor air you breathe in.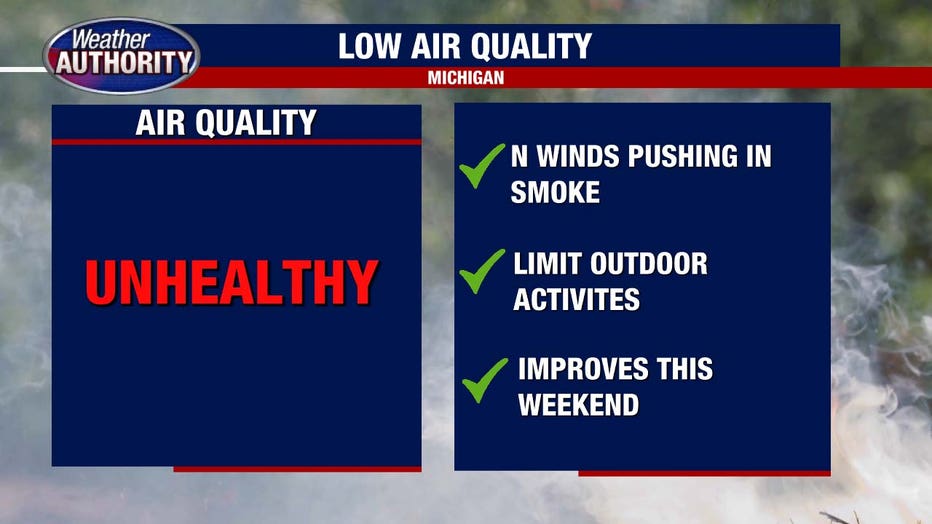 Today will also be our 20th dry day in a row, so elevated fire concerns remain.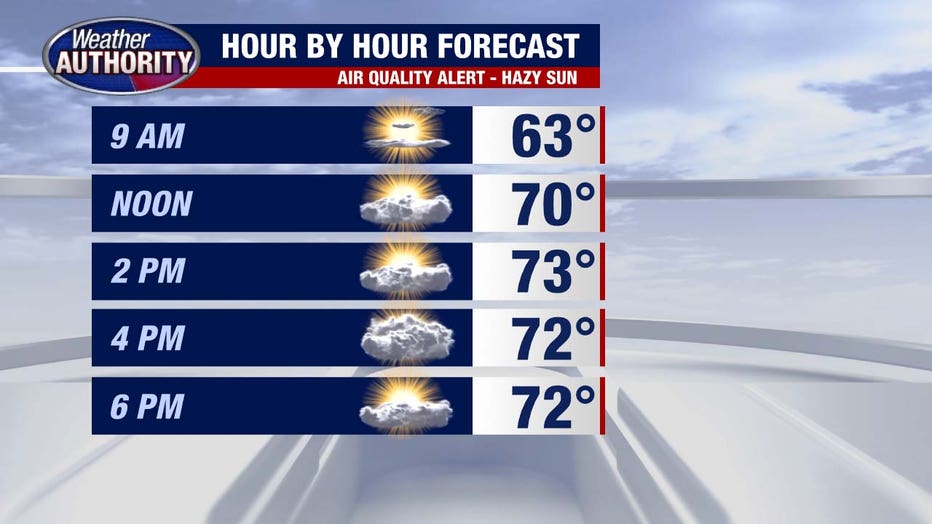 We'll add to that streak through the week as it's not until the weekend that we see the chance for rain.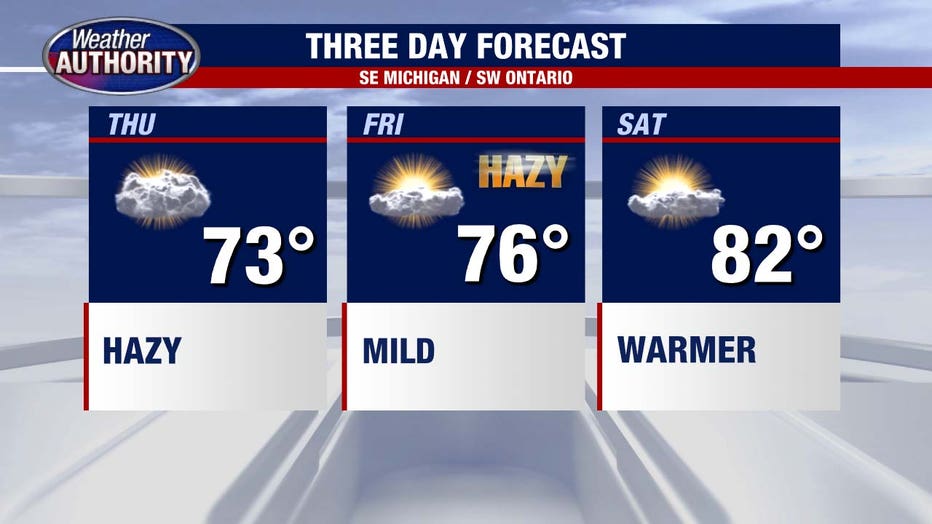 Saturday will be mostly or totally dry with a better chance for showers on Sunday.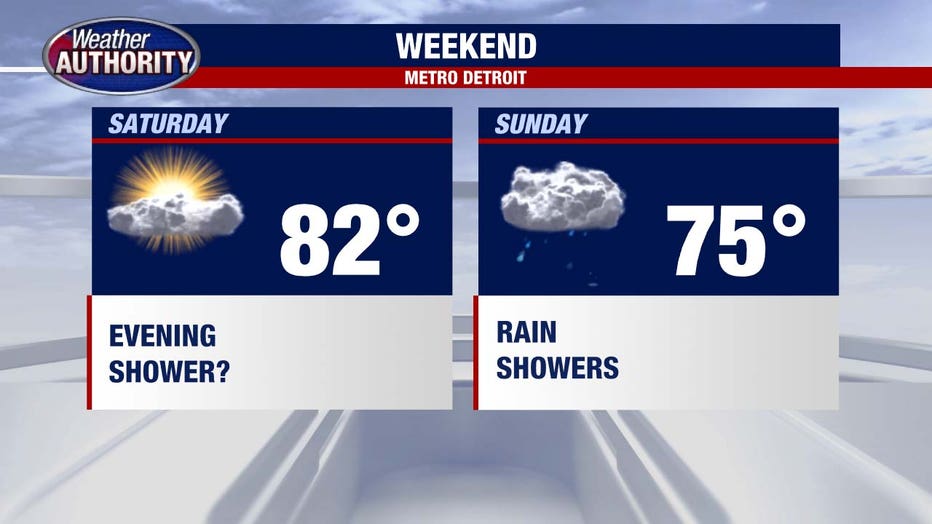 It looks like wet weather lingers on Monday as our system becomes cut off from the strong atmospheric winds that move the systems along. Rain totals look to range from half an inch to a full inch. Temperatures stay limited in general with the 80s showing up on Saturday.