Another cool day Wednesday with temperatures expected to climb into the weekend
(FOX 2) - We'll add some fog to the frost this morning. The visibility will be at its lowest for our east siders around 5 a.m.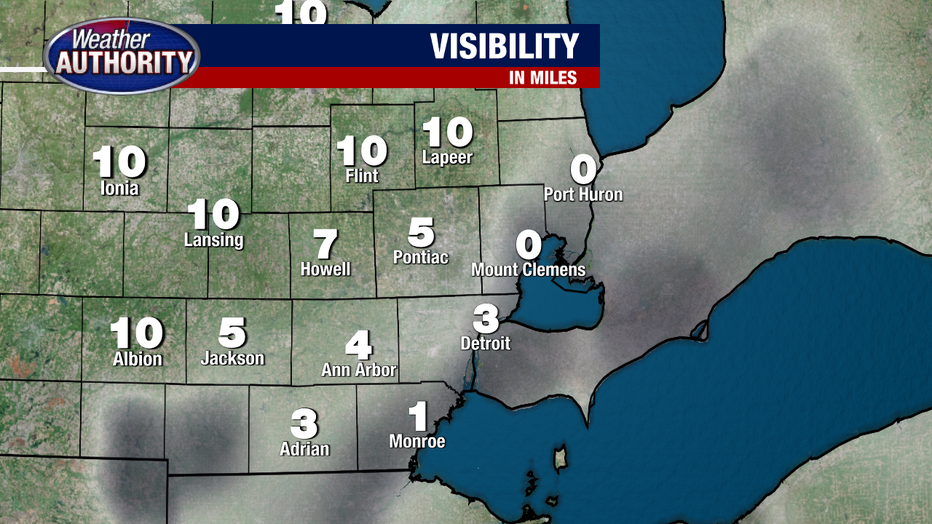 Though the day begins on a cold note, it will finish with a much "nicer" feel under partly sunny skies with temperatures in the 50s.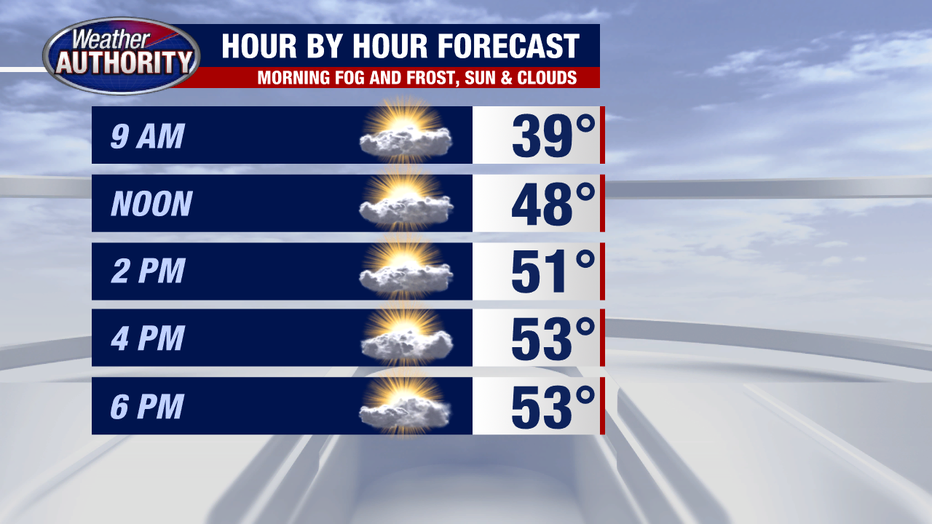 High pressure builds in and slips to our east Thursday, kicking our temperatures up a bit further with sun to start and increasing clouds through the afternoon. Those clouds are ahead of our Friday system that brings rain.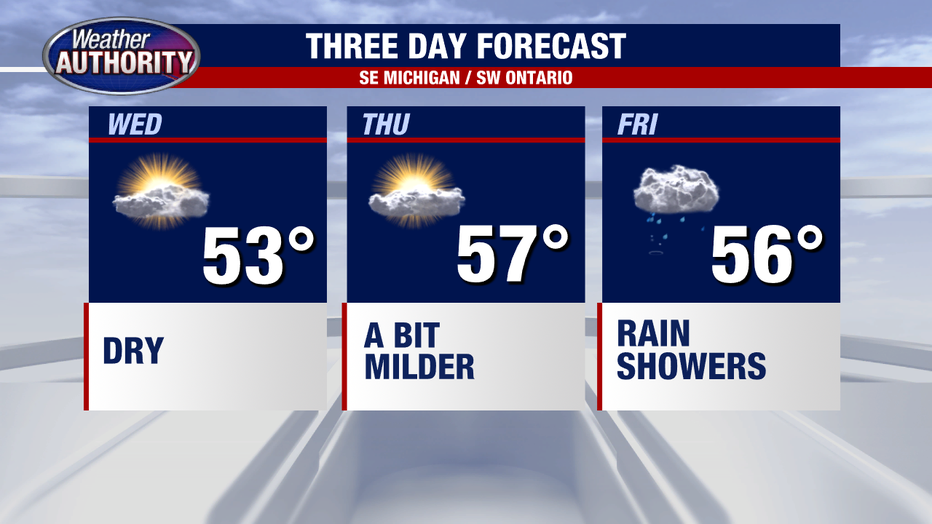 The weekend doesn't look like a washout, but rain chances are around both Saturday and Sunday. Temperatures peak Saturday with another shot of cold air into early next week followed by a late-week warm-up, the strength of which is to be determined.