Chilly temperatures continue with brief shot of rain Tuesday morning
(FOX 2) - Winter isn't ready to let us out of her grasp just yet. 
Rain moves in this morning with wet flakes mixing in at times. Temperatures are limited in a big way.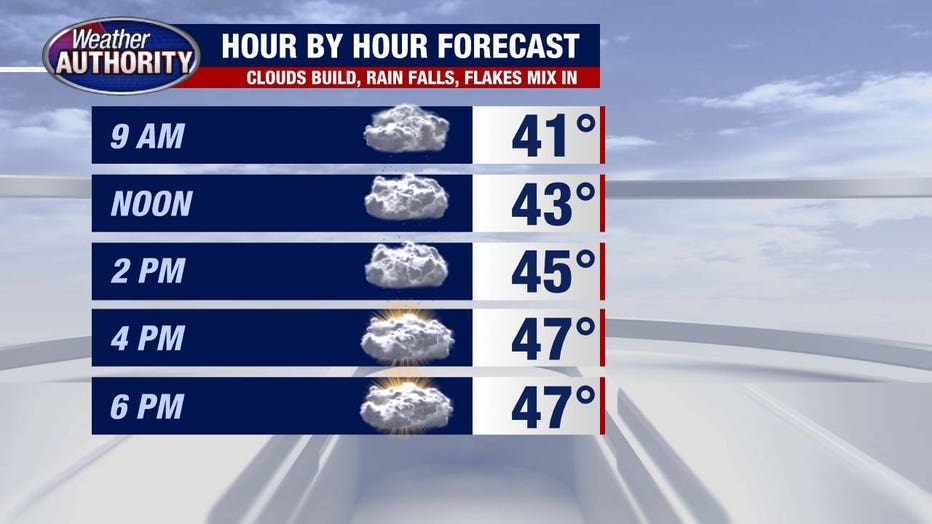 Rain ends by this evening with totals limited to a tenth of an inch or so.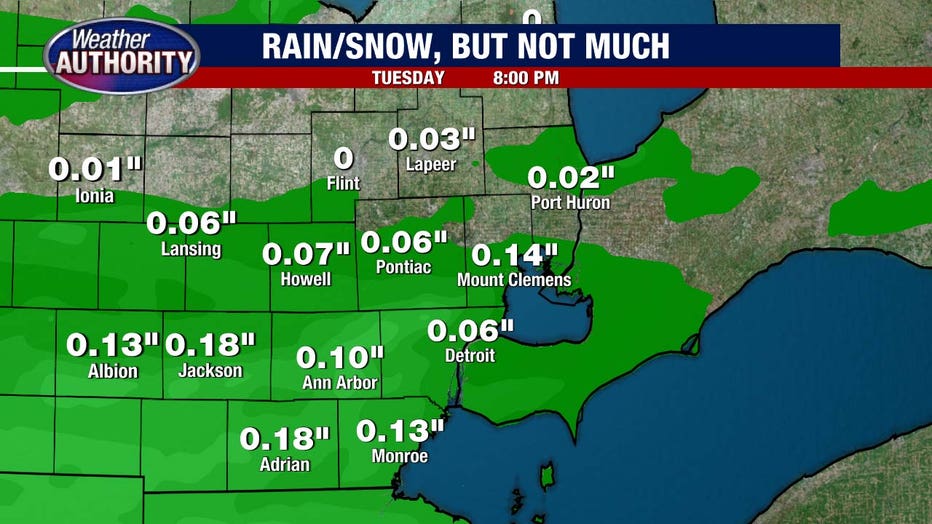 Our big low pressure finally moves out and high pressure offers up some dry days Wednesday and Thursday.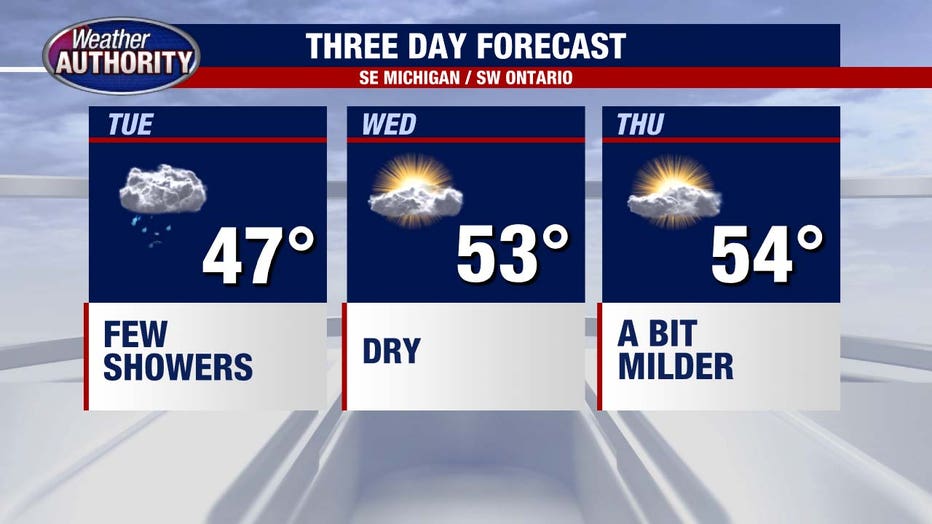 Temperatures swing up a bit Friday and Saturday but will come with the chance for rain. 
The rain picture is hardly settled, but the opportunity will be there late Friday, Saturday and Sunday. With a shot of colder air late in the weekend and early next week.