Heavy rain is over but strong winds moving into Southeast Michigan
(FOX 2) - The heavy morning rain has come to an end and spotty "on again off again" showers will take us through this evening. 
But now the weather headline is shifting from the morning heavy rain to afternoon and evening strong winds. A Wind Advisory is in effect for a lot of southeast Michigan until 10:00 p.m. tonight. That means that conditions for strong or even severe winds are possible through the nighttime hours.
Specifically, the winds will start increasing after 1:00 p.m. today. Gusts at that time should be near 30 mph, but by dinner time could be as high as 40 to 45 mph. 
Between 5:00 and 8:00 p.m. is our window for strongest winds and even those near 50 mph cannot be ruled out.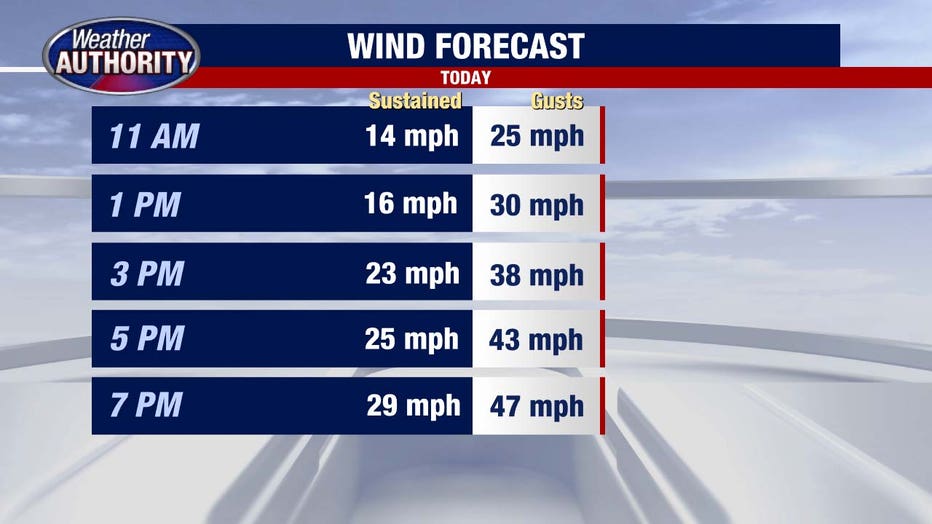 In fact, the National Weather Service has even discussed the possibility of issuing thunder-less severe thunderstorm warnings if the wind gets this strong. These are fairly rare as winds gusting to that speed without the formation of thunderstorms does not happen all that often. 
A wild day indeed!
The wind will subside overnight, dropping to peak gusts of 25 mph. Cooler air will rush in behind the system, knocking us to more seasonal numbers to end the work.