Metro Detroit weather: Dry, cooler Friday with rain moving in overnight
DETROIT (FOX 2) - After a soggy yet milder Thursday we are shaping up for a drier Friday. 
Cloudy skies early and cooler temperatures will make it a bit of a dreary start to the day, but I'm optimistic that we will get some sunshine by the evening as temperatures warm up to a cooler 45°.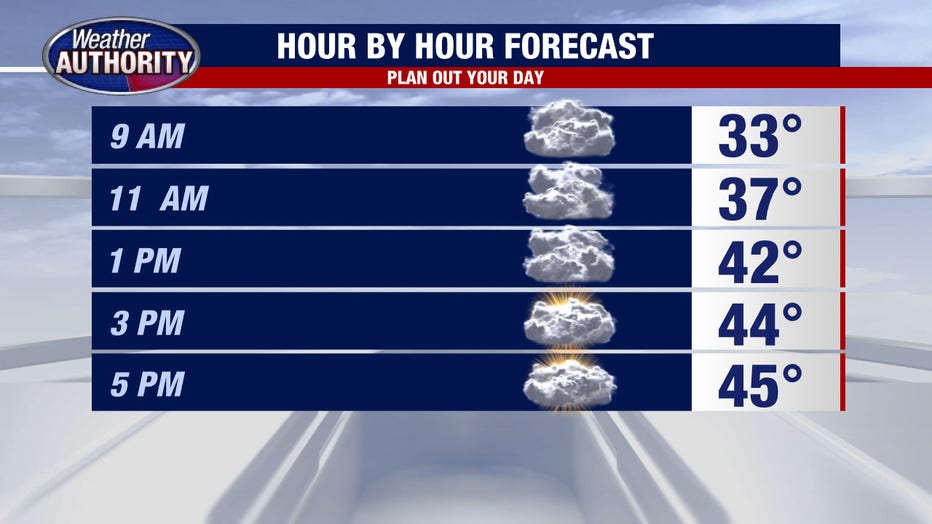 Overnight we will see rain showers move in after midnight as the winds begin to pick up. Saturday begins with temperatures near 37 and will warm up to 54, but we will also see spotty rain showers (which could get heavy at times) and may switch over into some snowflakes by Saturday evening. Accumulation is not expected to be problematic and whatever snowflakes fall will melt by Sunday.  Northern Michigan will see much, much more snow from this system, with some spots seeing nearly a foot!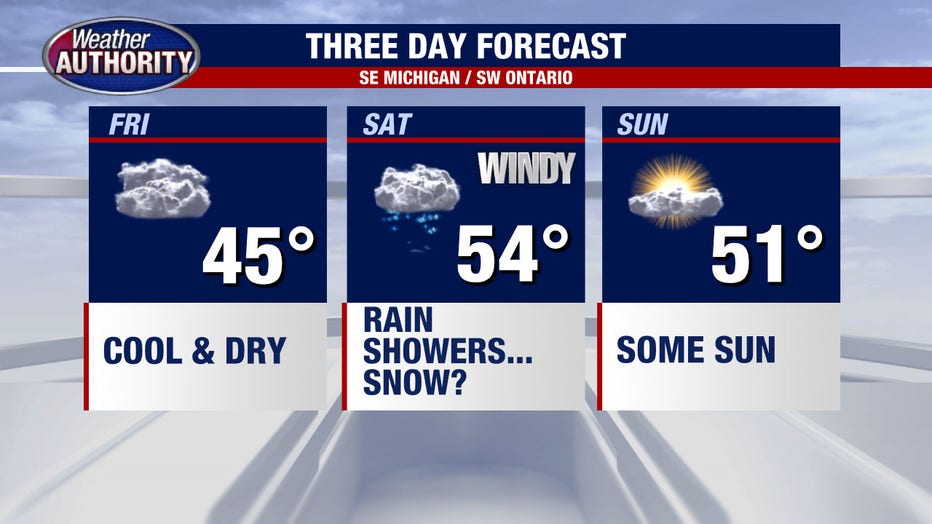 Perhaps the bigger story Saturday is the gusty winds. Winds will begin to get strong Friday night and will peak Saturday afternoon at around 45 miles an hour.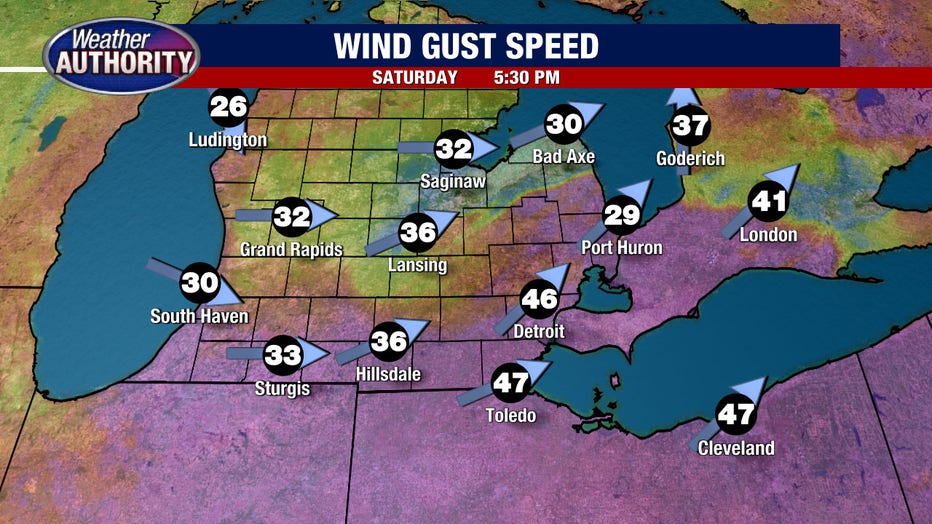 Winds this strong can cause power outages, so let's all keep our fingers crossed that that does not happen. 
Winds begin to die down on Sunday, although it will still be breezy.