Metro Detroit weather: Rainy start to Thursday with temperatures falling into 40s through day
DETROIT (FOX 2) - Good Thursday morning everybody! Today is shaping up to be a damp day, with morning showers expected to linger into the early afternoon. Temperatures early will be near 50° and we will gradually fall throughout the day.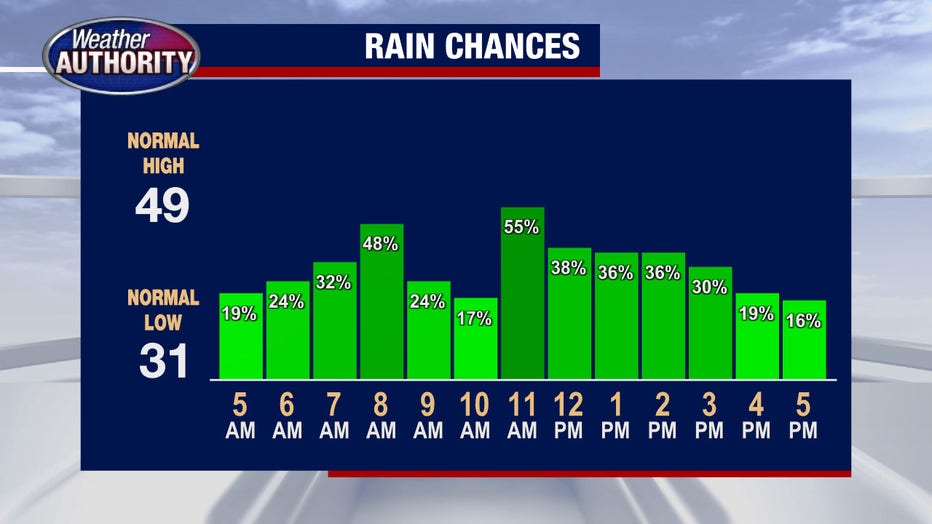 Do not expect a drastic drop-off, but temperatures by lunchtime will be near 47 by dinner time near 45. Rain chances begin to dwindle after around 2 p.m.
Overnight lows will be significantly cooler than we have seen in previous days. Low temperatures drop to 33° with perhaps a little frost in some locations early Friday morning.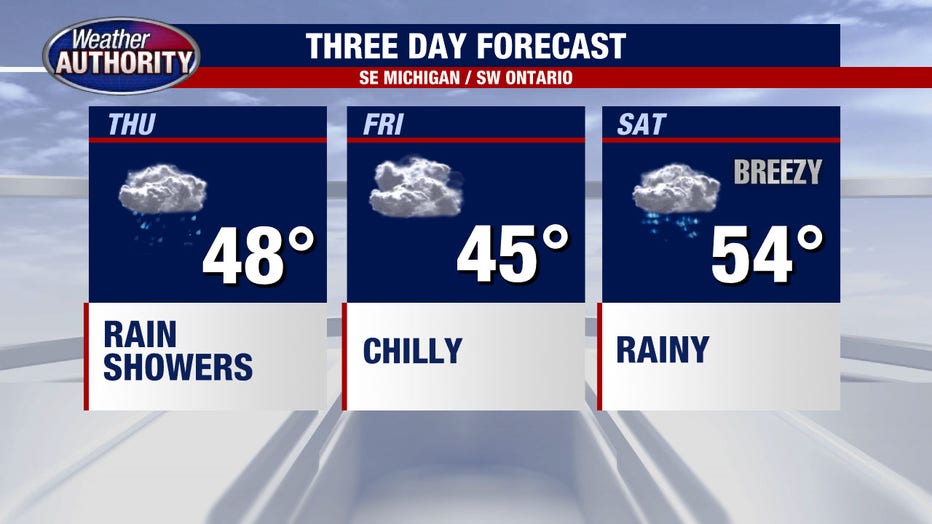 Friday will be cloudy but dry and cooler with a high of only 45°. The weekend is a tale of 2 days; with Saturday being wet and Sunday being better.
Speaking of better, as a ray of hope, I wanted to share with you the average dates we hit certain benchmark temperatures. By the middle of April we tend to see temperatures rise above 60° when it comes to high temperatures. By mid-May, it's 70 and by mid-June it's 80. We're getting there, guys!