Metro Detroit weather: Snow and cold to start the week before temperatures near 50 to end it
DETROIT (FOX 2) - Another dose of snow is coming! Light snow breaks out for your morning commute, though any accumulation during this time should be minimal.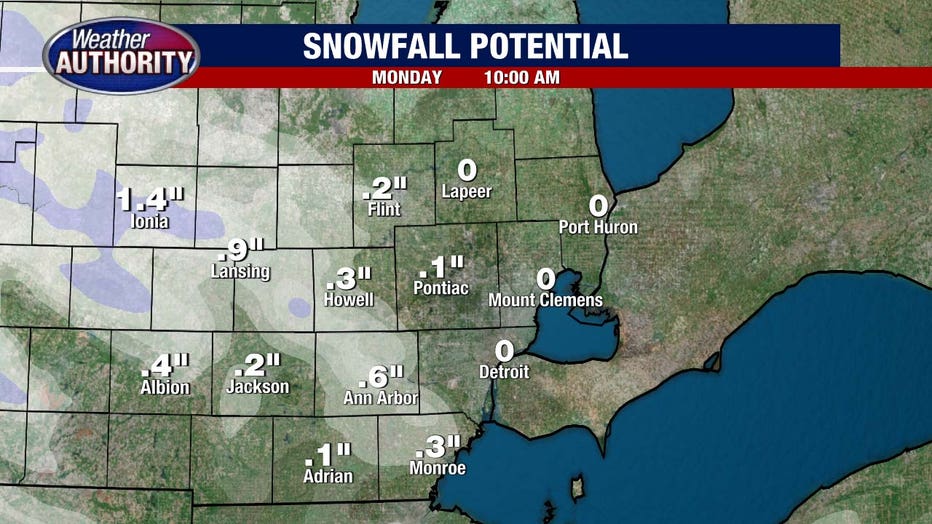 Heavier bursts should set up by mid-morning or this afternoon. Monroe, Lenawee, Wayne, and Washtenaw Counties have the greatest odds to be impacted by these. Think south of 696 - I96. Totals within the localized bands will wind up 1–2 inches. Some isolated areas could see up to 3 inches, while the remainder of Southeast Michigan settles around an inch or under by the time the snow fades tonight.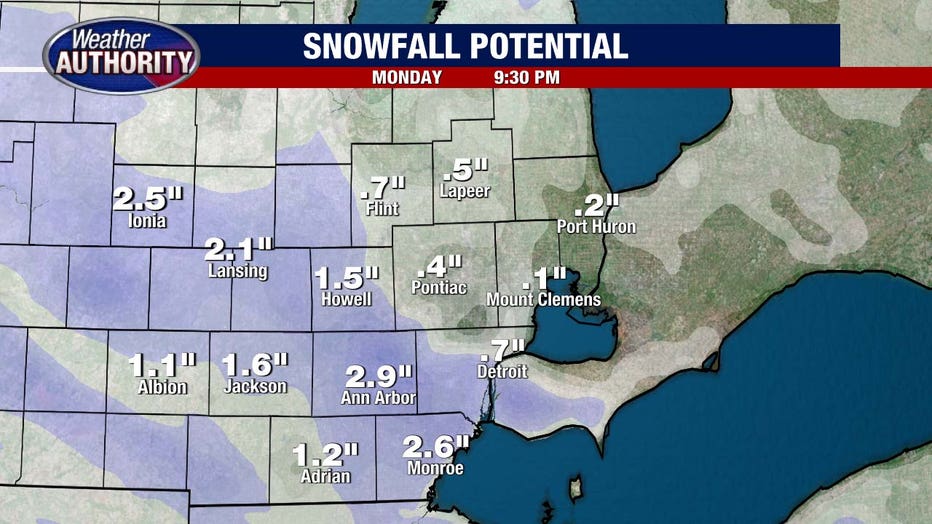 We'll soak in a snow-free Tuesday, though the cold continues as afternoon temps remain some ten degrees off our mid-March normal.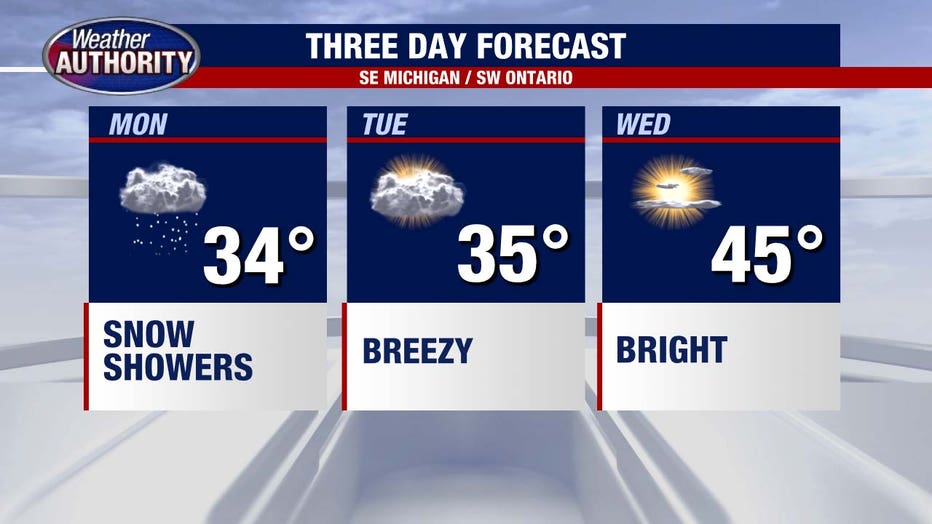 But fear not, friends! As Spring approaches (the Equinox is March 20th), our temps trend up. We're near 50 Thursday and Friday.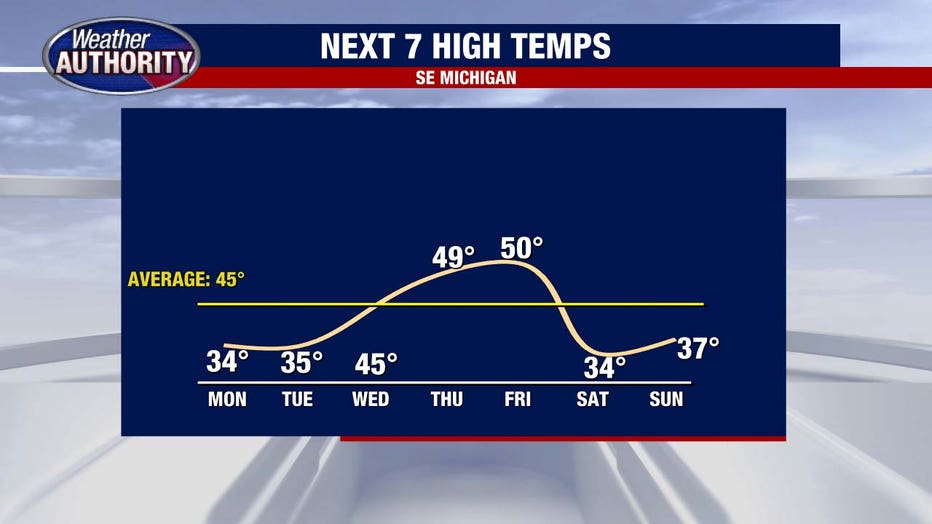 Our pattern of Friday systems continues, though you'll be pleased to hear this one will feature rain and only rain, amen hallelujah! Rain showers kick off as early as Thursday and continue through Friday.