Metro Detroit weather: Snow moves out, cold stays Tuesday
DETROIT (FOX 2) - The snow's on the way out but the cold remains. 
Early morning wind chills are rough, coupled with some snow on the ground that fell overnight.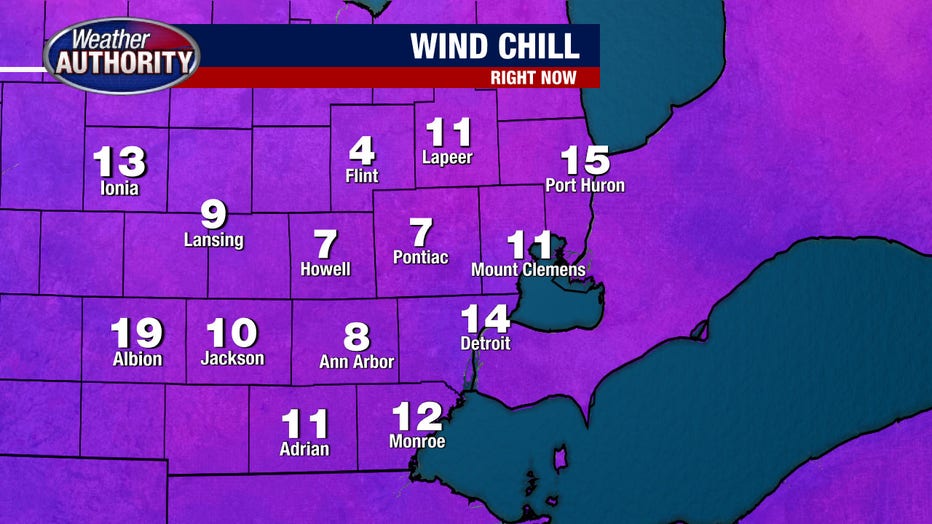 The good news is the wind is drawing in dry air which eats away at the clouds leading to eventual sun Tuesday.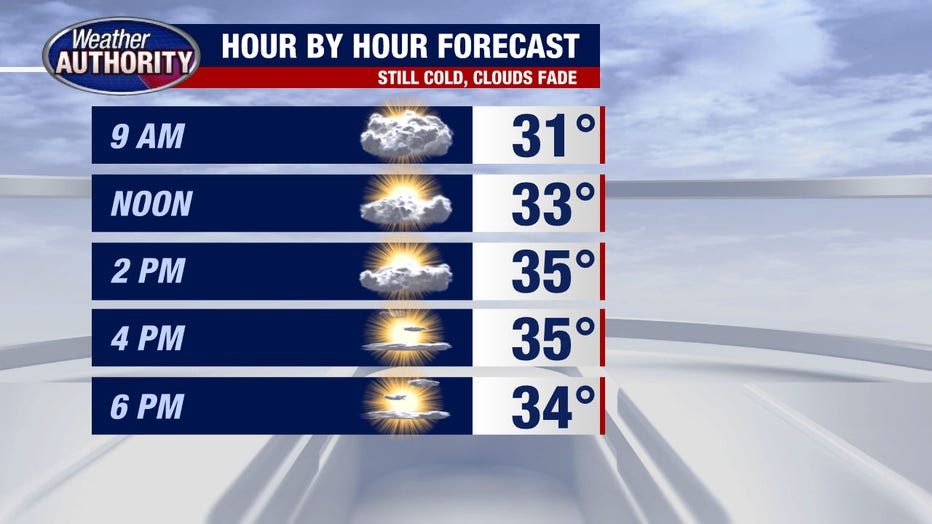 High pressure takes over and keeps dry weather around both today and tomorrow with rain back by the end of the week.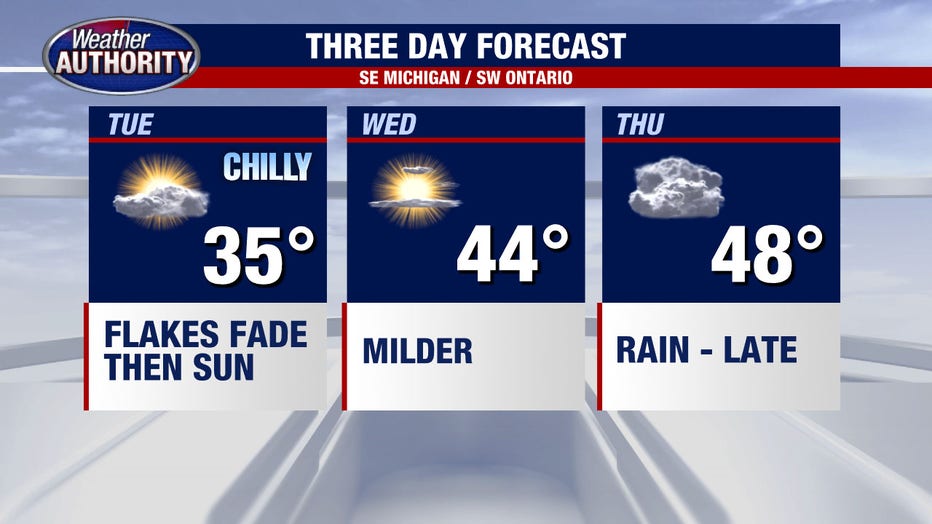 Rain showers break out late Thursday and carry us into St. Patrick's Day. It'll be just rain, yay! Totals range between .25"-.50", but two questions remain on Friday:
When does the rain end and how quickly do the temps fade as cold air is set to return for the weekend at the latest? 
Temperatures will dip after a warm few days to end the week, but they will rebound headed into Monday.