Morning showers and warm temperatures Wednesday with more storm brewing
(FOX 2) - An area of light rain and snow rides into Southeast Michigan during the morning commute. 
Any snow accumulation would remain under an inch and is most likely in our northern communities.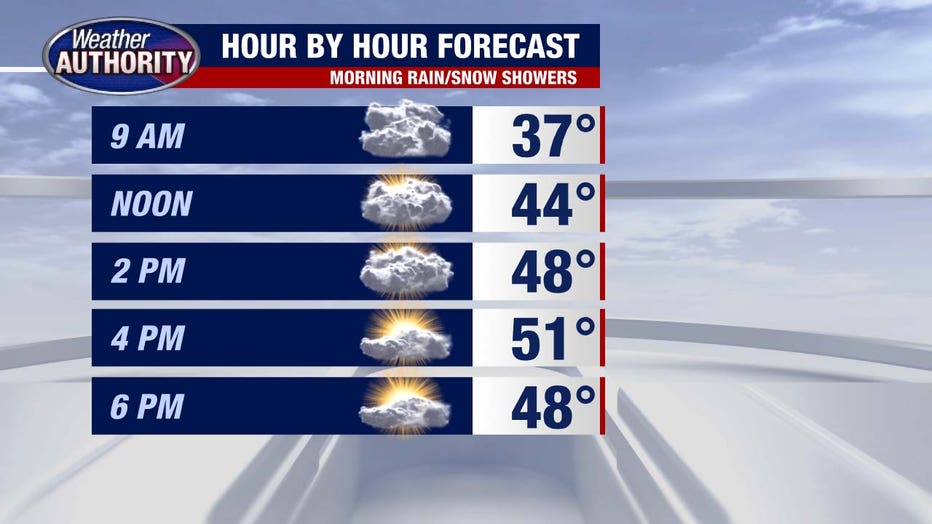 I think we'll hit 50 degrees this afternoon, though our northern areas lag behind a bit.
It's downhill from here as temperatures fade through Friday at which point another winter system takes aim at Metro Detroit.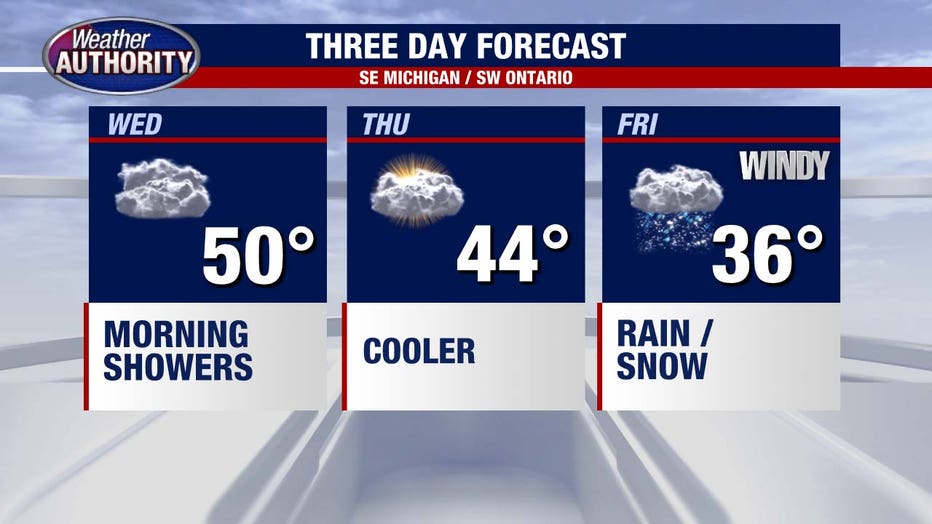 There's plenty of moisture with this one, but the question that seems to have defined the winter is how much of each type? 
For now, I'll say the bigger snow is more likely to the north as rain mixes in for many (or freezing rain), but it's a day we'll have to keep a close eye on as it draws closer. 
Whatever happens on the precipitation front, the wind will kick up and temperatures come down.